Top 7 Power Couples in the Nigerian Entertainment Industry
Nigerian Celebrity Power Couples With Happy Marriages
Actors, Actresses & Musicians Whose Marriage Is Still Standing!!!
Successful marriages are hard to come by these days, and it is, in fact, nearly nonexistent in the world of showbiz. With the rigours and hustle of the entertainment industry, it is exceptionally tough for actors, actresses and musicians to stay committed in marriage. This becomes significantly tougher when two entertainers decide to take the bold step and get married to each other. The common believe is – "celebrity marriages don't last", and there is sufficient data to validate this believe.
However. against all odds, certain Nigerian celebrities have been able to keep what you can call a "happy home".
In this article, we take a look at top seven power couples in the Nigerian entertainment scene.
Top 7 Power Couples In The Nigerian Entertainment Industry
 Bankole & Adesua Etomi-Wellington
Bankole Wellington, popularly known as Banky W, is a Nigerian music artiste and record label owner. He is married to popular actress, Adesua Etomi. While the couple's marriage is still fairly young, it is arguably the most celebrated in the Nigerian entertainment industry today. Wherever the couple is in attendance, the spotlight is always on them.
Banky W and Adesua got married in November, late last year, in an elaborate event that was tagged "BAAD 2017". Their wedding was probably the most talked about of any wedding in Nigeria throughout last year. BAAD 2017 was given further publicity by popular movie, Wedding Party, which, interestingly, had Banky W and his wife, Adesua Etomi, as the lead characters (husband and wife).
In the midst of a rather flawless marriage/love life, there exists one obvious blemish: Banky and Adesua's marriage is yet to produce any kid. This situation has been capitalized on by mischief makers, who have awashed the Nigerian media-scape with several malicious rumours.
In some quarters, it was rumoured that the star actress is infertile. In others, it was alleged that Banky W is impotent. These rumours, however, have no base; they are mere concoctions of mischievous and overzealous bloggers. Hopefully, sooner rather than later, the power couple will welcome their first child.
Olu Jacobs & Joke Silva
"Speak of a successful marriage, speak of Olu Jacobs and Joke Silva". These two Nollywood veterans have been married for over 30 years. They have been able to weather the storms and their marriage would easily pass as a template for new couples in the industry.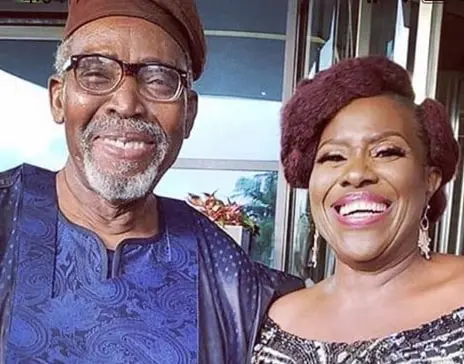 Olu Jacobs, who started acting since way back in the 1970s, reportedly met Joke Silva at an event in Lagos, and according to the veteran actor, it was "love at first site". The couple got married in the early 1980s. And almost 40 years down the line, their love is still waxing stronger.
Olu Jacobs and Joke Silva have two children between them. One of their children, Soji, got married recently at a lavish event in Lagos.
2face and Annie Idibia
The love story of Innocent "2face" Idibia and Annie Macaulay is probably one of the most controversial stories to have made headline in the Nigerian entertainment scene. Against all odds, however, they overcame, and today, they stand out as one of most celebrated couples in the country.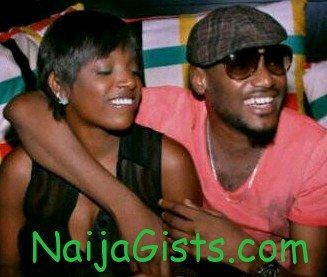 2face Idibia has a total of five kids with two other women. This was, however, before he decided to settle down with Annie Macaulay. The couple got married at a lavish event in Dubai, UAE, on March 23, 2013. Since then, their love has been growing ever stronger. Their marriage is blessed with two kids.
While Annie is a fairly known name in Nollywood, 2face is arguably the most revered music artiste in the country. The couple's "power" status was brought to the forefront in Coca Cola's trending advert, "Mama D Mama", which featured 2face, Annie and their two kids.
Linda Ejiofor & Ibrahim Suleiman
Next up is the newest couple in the Nigerian entertainment scene! Popular actress, Linda Ejiofor, got married to her lesser known colleague, Ibrahim Suleiman, in Nollywood. The couple got married about one-and-half month ago, on November 11, 2018.
According to Linda, she became friends with Ibrahim some time in 2016, when the latter lost his mum. Things escalated shortly after and they eventually tied the knot two years later. Although, their marriage is still only about a month old, it shows a lot of promise. We wish the power couple a blissful married life.
Gbenro Ajibade & Osas Ighodaro
Gbenro Ajibade is a Nollywood actor, who is best known for his role in Tinsel. During one of Tinsel's productions, Ajibade reportedly met his wife, Osas Ighodaro, who also featured in the Soap Opera, and the rest is history.
Osas Ighodaro holds a dual nationality; she was born in the United States and lived most of her life there. While in the US, she was an active model and she peaked in 2010, when she took the first position at the Miss Black USA pageantry (2010 edition). Today, she is a known name in Nollywood, with several movie features under her belt.
Gbenro and Osas got married some time in 2015 and their marriage has, so far, been blessed with one child – a daughter. Although, there were rumours going round that the couple have gone their separate ways, recent events indicate otherwise. The couple (and their daughter) spent Christmas together, which indicates that everything is still rosy.
RMD and Jumobi
Veteran Nigerian actor, Richard Mofe-Damijo, is happily married to his wife, Jumobi Adegbesan-Damijo, who was a popular TV presenter back in the 1990s. She is, today, a successful businesswoman and media personality.
RMD and Jumobi reportedly met each other shortly after the passing of the actor's first wife in 1996. It was gathered that, the couple dated for few years, and they eventually walked down the aisle in December, 2000. Their marriage is blessed with 4 grown up children.
Although, the couple prefers the tranquillity of keeping their marriage off the media, they have been seen together on multiple occasions, including several media and movie events. Wherever they go, they are always a centre of attraction.
Tunde And Wunmi Obe, T.W.O
Legendary music duo, Tunde and Wunmi Obe, popularly known as T.W.O rounds up our list of top power couples in the Nigerian entertainment scene. The two lovebirds make up a perfect power couple, as they've been together, as professional and love partners, for over 30 years.
The power couple owns KopyKats Entertainment, a Lagos-based Music group. Under this label, they've released five music albums together, with the most recent album, T.W.O PLUS, released in 2014. T.W.O PLUS had prominent musicians like 2Baba, 9ice, Dammy Krane and others on feature.
Tunde and Wunmi Obe got married in 1998, and their marriage is blessed with three kids.
Feel free to leave your comments and let us know what you think about our compilation.