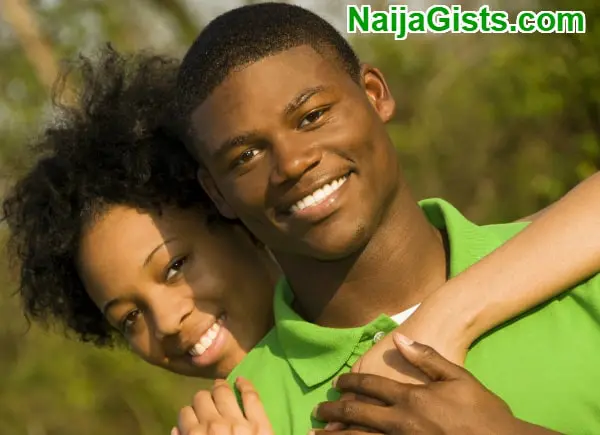 Exciting Testimony Of Nigerian Couple Who Met On NaijaGists Single & Looking Column
Check out this exciting testimony of Michael Kayode, a fan who met her missing rib on NaijaGists.com.
"I WANT TO USE THIS MEDIUM TO THANK NAIJAGIST FOR BRINGING ME CLOSER TO MY LOST RIBS THROUGH THIS PLATFORM. I WROTE IN HERE LOOKING FOR A WIFE MATERIAL AND FEW DAYS LATER I STARTED GETTING CALLS, MET SO MANY LADIES THROUGH THE PLATFORM BUT ONE OF THEM (AN UHROBO LADY) GOT MY HEART, WE EXCHANGED CONTACTS, WE GOT TALKING AND AFTER FEW MONTHS OF CHATS OF FACEBOOK, WE MET PHYSICALLY AND WE GOT CONNECTED, WE DATED FOR SOME MONTHS AND I GAVE HER A RING AFTER WHICH I WENT TO SEE HER PARENTS TO PAY HER BRIDE PRICE AND THE MARRIAGE PLANS WAS SUCCESSFUL. TO THE GLORY OF GOD, GOD HAS BLESSED US WITH A BEAUTIFUL BABY GIRL.
PRAISE THE LORD.
THANKS TO NAIJAGIST.
Michael Kayode"
We are so  happy for Mr and Mrs Michael.
May God continue to bless your marriage.
What Happened To S&G Column?
We stopped our Single and Looking column when fraudsters started taking advantage of it.