Crime News
Nigerian Man Jailed 10yrs Over Cocaine Trafficking In India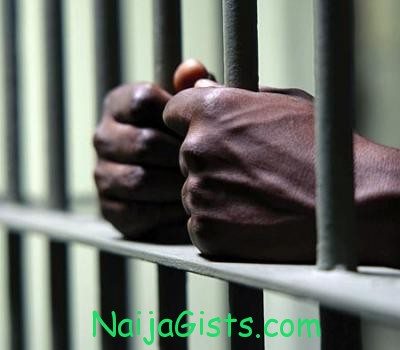 Sept 6, 2012 – Nigerian Man Jailed 10yrs Over Cocaine Trafficking In India
An Indian court has sentenced a Nigerian, Ojiaka Johnson, to 10 years in jail and a fine for possessing two kgs of heroin. naijagists.com
Ojiaka, who was illegally residing at Tilak Nagar, India, was caught in February last year in the Rohini area with the packet of heroin.
Additional Sessions Judge Umed Singh held him guilty under the Foreigners Act for illegally staying in the country even after expiry of his business visa and imposed a total of Rs 1,01,000 fine on him.
The judge also directed that the order be sent to the Foreigner Regional Registration Office (FRRO) and the Nigerian Embassy to take steps to deport back the convict to his native country after he serves the sentence here.
"Convict is Nigerian and is not having any visa as of now. A copy of this order be sent to DCP(FRRO) as well as Nigerian Embassy through DCP, Crime Branch to take requisite steps in coordination with DCP(FRRO) and Nigerian Embassy to deport the convict back to Nigeria after he serves the sentence," the court said.
According to the prosecution, when the accused was apprehended, a crowd had gathered there but everyone refused to join the probe.
The poly bag carried by the accused was checked and it was found containing heroin, weighing two kgs, police said.
The prosecutor however submitted that "Nigerians visit Delhi solely for trading in contraband and so, accused be punished seriously so that a message should go to all Nigerians who visit India for that purpose."(dailytimes)