Crime News
Nigerian Man Sentenced To Death By Hanging For Killing Wife In Lagos – Lekan Shonde Convicted On Int'l Women's Day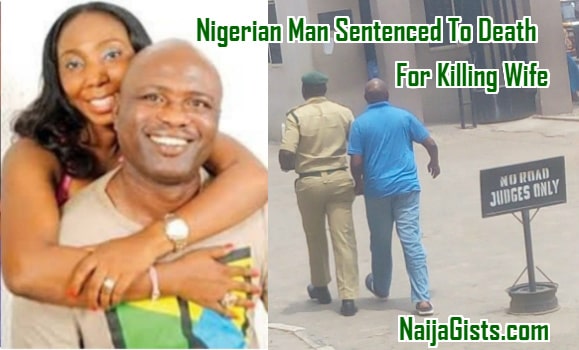 Nigerian Man Sentenced To Death By Hanging For Killing Wife In Lagos – Lekan Shonde Convicted For Murder Of Wife On Int'l Women's Day
The depot worker who beat his wife to death out of frustration few years ago has been sentenced to death by hanging.
51-year-old Lekan Shonde was found guilty of murder for beating his wife, Ronke Shonde to death at their home in Egbeda Idimu area of Lagos back in 2016.
The factory worker was allegedly to have locked up the corpse of his late wife in the same house with their 2 children before fleeing.
The lifeless corpse of the deceased was found by their housekeeper who reported the matter to the police.
Shonde reportedly accused his wife of sleeping with a GM of a publishing firm before he killed her.
The sentence delivered by Justice Josephine Oyefeso in Lagos on Friday reads;
"This is the sentence of the court upon you, that you should be hanged until you are dead. May the Lord have mercy upon you."
He was convicted of murder on a day set aside as International Women's day, what a coincidence!. #saynotoevil.
May God have mercy on his soul.
Follow NaijaGists.com on Facebook and Twitter.