Crime News
Nigerian Man Attempts Suicide By Jumping From 5 Storey Building At Migrants Detention Camp In Germany
Nigerian Man Attempts Suicide By Jumping From 5 Storey Building At Immigration Detention Camp In Germany
A Nigerian citizen who allegedly attempted suicide by jumping from a 5 storey building in Germany is clinging to life at the hospital.
The migrant whose identity is yet to be revealed reportedly planned his own death when he jumped from the 5th floor of a migrants detention camp has caused panic among fellow migrants awaiting deportation.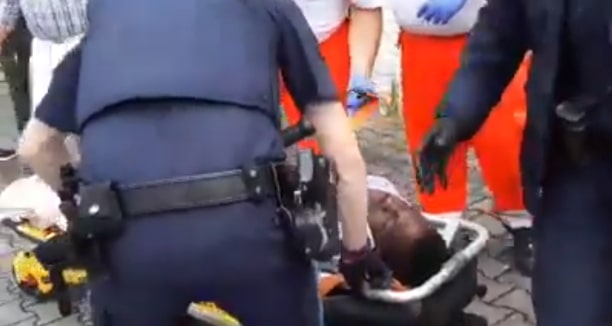 In a viral video fellow Nigerians who witnessed the suicide attempt shared online, many migrants were head speaking pidgin English to express their shock over the alleged suicide attempt.
Last week Friday, President Buhari told German's Chancellor Angela Merkel that any Nigerian caught trying to reach Europe through illegal means should be sent back home.
Watch the trending video below
https://www.youtube.com/watch?v=SRXB00u6kkA
Visit NaijaGists.com for more breaking news.