Crime News
Nigerian Man Wrongly Convicted Of Killing Boy For Money Ritual In Owerri Imo State Discharged 22 Years After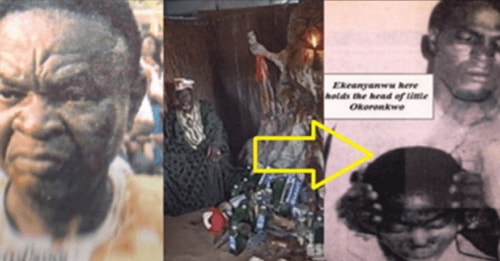 Nigerian Man Wrongly Convicted Of Killing Boy For Money Ritual In Owerri Imo State Discharged 22 Years After
The Supreme Court yesterday discharged and acquitted Alban Ajaegbu, one of the accused in the celebrated case of the ritual killing of an 11-year-old boy, Ikechukuwu Okoronkwo, in Owerri, Imo State in 1996.
The killing of the boy, a hawker, had jolted the entire Owerri city, sparking riot and destruction by enraged residents, which lasted for days.
In her lead judgment, Justice Kudirat Kekere-Ekun, held that the circumstantial evidence relied on to convict and sentence the appellant by the lower courts was not sufficient.
"It must be restated here that the appellant was charged with murder and the prosecution has the burden of proving beyond reasonable doubt that it was the act of the appellant that caused the death of the deceased.
"The appellant does not have the burden to prove his innocence. The lower court held that the defence of the appellant raised a lot of suspicions.
"The law is well settled that suspicion, no matter how grave, cannot take the place of proof."
She said that the assumption of the lower courts that because the appellant worked in the hotel for 17 years he should have known who owned the farm that Okoronkwo was buried in, was wrong.
"Suspicion cannot take the place of legal proof. That the appellant worked in the hotel for 17 years and didn't know who owned the farm cannot make him guilty.
"The law is settled, that an accused person told lies does not make him guilty."
The apex court held that the prosecution failed to prove its case beyond reasonable doubt.
The court, therefore, set aside the judgment of the Court of Appeal in Owerri of 2012, which upheld the death sentence of the trial court and acquitted and discharged Ajaegbo.
The judgment was read by Justice Ejembi Eko, and the other four justices on the panel agreed with the judgment.
NAN reports that Okoronkwo, a groundnut seller, was on Sept. 19, 1996, lured into a hotel called Otokoko in Owerri and beheaded.
Okoronko was reportedly given a bottle of Coca-Cola that had been spiked with drug before he was killed.
The hotel was owned by one Vincent Duru, who became known as Chief Otokoto during the long trial, following his not guilty plea after his arrest and arraignment.
Besides beheading Okoronkwo, the suspects, who were seven in number, reportedly removed different organs from his body, including his genitals before burying the corpse in a shallow grave.
The crime was discovered when 32-year-old Innocent Ekeanyanwu, left the hotel to deliver the head in a polythene bag to a client.
An okada rider, who gave Ekeanyanwu a ride discovered the fresh human head and alerted the police, leading to the arrest of Ekeanyanwu.