Entertainment News
Nigerian Oil Magnate Funding Linda Ikeji Projects Exposed.. He Bought Her Banana Island Mansion & Messed Up Her Love Life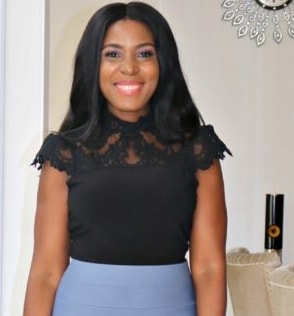 Nigerian Oil Magnate Funding Linda Ikeji Projects Exposed.. He Bought Her Banana Island Mansion & Messed Up Her Love Life
To all of una looking up to your godmother and role model Linda Ikeji, if you ever want to be like her, it is high time you start rephrasing your prayers because the blogger who became an overnight millionaire didn't reveal the true source of her wealth because of fear of competition.
Linda Ikeji who claimed that the money she realised from blogging is what paid off her over 450million Banana Island mansion is actually a big liar as her well kept secret has been exposed exclusively to NaijaGists.com.
The blogger hit the gold in 2011 when fate brought her path across a particular oil magnate popular called BP(coded name for???? go figure).
The oil mogul who was blamed for Linda Ikeji's messed up love life surprised her in 2015 when he bought her a mansion after she put up a series of posts in support of his choiced presidential candidate on her blog.
We learnt that the Oil magnate didn't stop there, he later got really close to Linda that he promised to fund all of Linda's ambitions which he has been doing faithfully since then.
The inside source said Oil Magnate BP was the one who bought an 11-room mansion for Linda Ikeji's newly opened TV station and her other businesses.
The source added that Linda may never be happy maritally if she refused to go for prayers and deliverance as it seems the money bag has sacrificed her marital destiny for wealth.
Linda Ikeji will do well if she can start telling Nigerian youths the true secret of her wealth so as to stop them from believing that she funded all her projects through blogging alone.
And to all of  Linda's fans raining curses and abuse on those exposing her secrets, you better get a life and stop idolising her.
It is time you focus on your life and become someone great.
If anyone lies against her, Karma will catch up with such so don't worry about cursing others on her behalf.
Enough of Linda's story for now, let's get to work.