Crime News
Pastor Arrested For Rape & Human Trafficking In South Africa Denied Bail… South Africans Accomplices Freed On Bail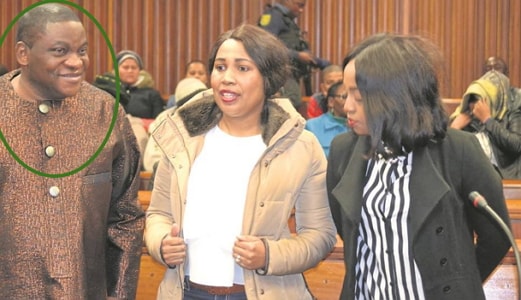 Timothy Omotosho, Nigerian Pastor Arrested For Rape & Human Trafficking In South Africa Denied Bail… South Africans Accomplices Freed On Bail
The controversial Nigerian Pastor who was arrested by the Hawks last year appeared in court yesterday alongside his South African Accomplices, Solani Lusanda and Sitho Zukiswa.
Solani and Sitho were accused of recruiting young girls for the founder of Jesus Dominion International Church  who in turn took them to his house in Durban where they were sexually assaulted.
The alleged victim of the randy Pastor were said to be girls  as young as 13.
Omotosho who has been behind bars since he was arrested last  year was denied bail again during his court appearance on Friday.
His accomplices have been freed bail.
59 year old Pastor Timothy Omotoso is facing 63 charges of sexual assault, Human Trafficking and rape as more victims come forward.
His trial will resume on October 8, 2018.