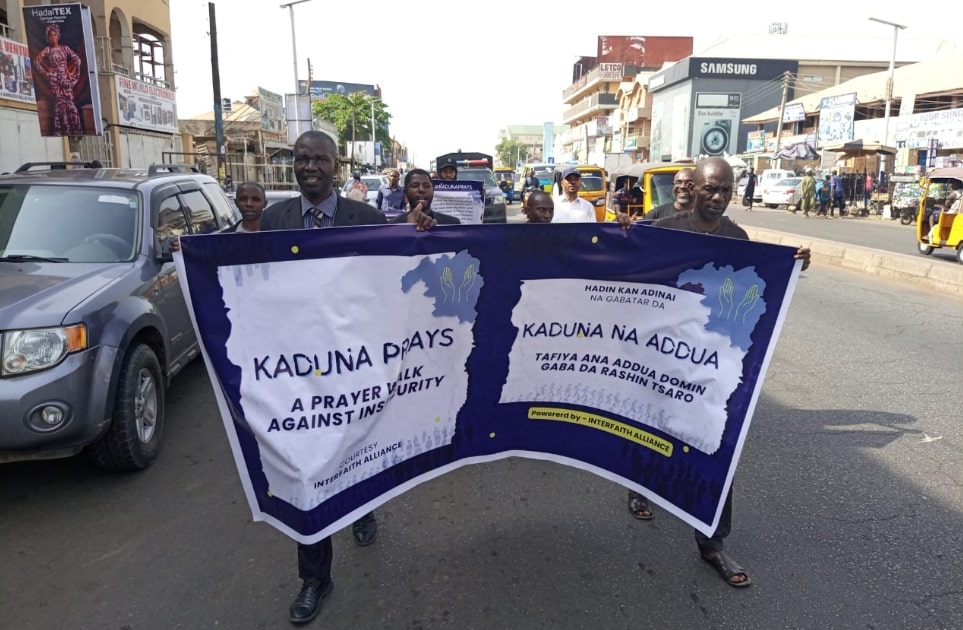 Nigerian Pastors Protest Incessant Kidnappings & Killings In Kaduna State
A group of Pastors under the umbrella of Interfaith Alliance have protested the increasing rate of terrorist attacks, kidnapping and killings in Kaduna state.
The protesters asked Federal Government to bomb the forests used by the terrorists as hideouts.
They walked to the popular Lagos Roundabout, where they terminated the protest.
They asked the Federal Government to step up actions against the hoodlums who had over the years, launched attacks on various parts of Kaduna state.
They also appealed to the government to compensate all the victims of bandits attacks, award scholarships to children affected by the banditry and rebuild communities ravaged by the attacks.
Convener of the Interfaith Alliance, Reverend Emmanuel Adebayo, argued that only such actions would help victims overcome the psychological trauma of the attacks.
With the hastag:#Kadunaprays#, Adebayo said the government should more proactive in whatever actions that are being taken against the terrorists.