Crime News
Nigerian Prince Married To Elderly Russian Woman Dies Of Heart Attack At Nightclub After Smoking Shisha For First Time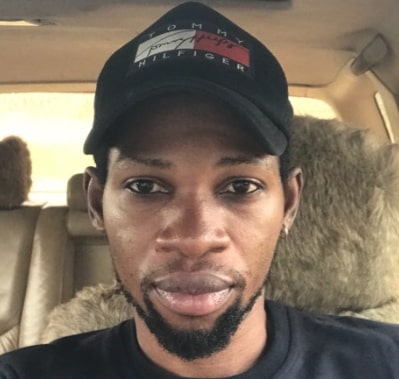 Prince Gabriel Segun Ajayi, Nigerian Man Married To Elderly Russian Woman Dies Of Heart Attack At Platinum Nightclub In Cherepovets Russia After Smoking Shisha For First Time
The celebrated Nigerian Prince **winks** Gabriel Segun Ajayi who married an elderly Russian woman three years ago has died.
Ajayi died of heart attack at the age of 32 in a nightclub 500km from Moscow in Russia over the weekend ( 13th of October 2018).
According to eyewitnesses, Ajayi was at a night club in Cherepovets town last Saturday with a couple of friends said to be Nigerians.
After smoking Shisha for the first time, he went on the dance floor where collapsed and died.
Ajayi who has been living in Russia since 2015 welcomed a set of twin boys with his cougar wife in 2017.
His wife, 50-year-old Natalia Vedenina was quoted saying
 "He just dropped dead. He didn't take any medicine, simply had some tea". He never complained about his heart."
Ajayi who recently returned to Nigeria to reunite with his family died less than 2 months after his return to Russia.
May his soul rest in peace.