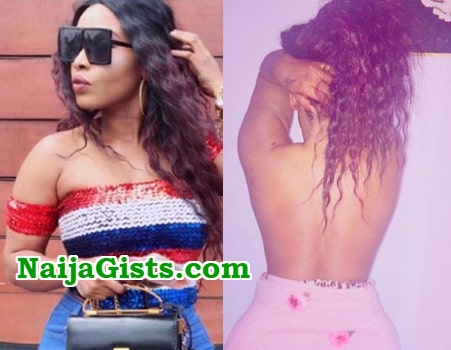 Halima Abubakar Strips For Fans, Tops List Of Nollywood Actresses Going Topless To Get More Followers
Nollywood actress Halima Abubakar  has joined the league of celebrities losing weight and feeling good about their new bodies.
The actress who was once dragged for gaining too much weight has embarked on an aggressive weight loss journey and the result so far is encouraging.
Less than 24 hours after Chika Ike shared topless photos of herself, Halima has followed suit but with a step further.
The actress showed off her back side to prove to fans that she is now hotter than ever.
Here is how she captioned the above photo.
Going topless has now become a trend in Nollywood as Halima is the second actress to go topless in less than 24 hours.
Who is next?