Nollywood
Nollywood First Death Of 2019: Yoruba Actor Gbenga Akintunde Mr Burger Dies Of Acute Malaria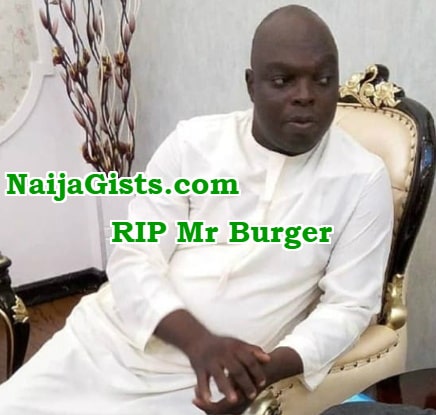 Nollywood First Death Of 2019: Yoruba Actor Gbenga Akintunde Mr Burger Dies Of Acute Malaria
Nollywood lost an actor to the cold hands of death on Thursday the 3rd of January 2019.
Seasonal actor Akintunde Gbenga well known as Mr Burger died on Thursday of acute malaria.
Sources in the know said Mr Burger self-managed the disease for some weeks before his health deteriorated.
Sadly by the time he checked himself into the hospital on Thursday, the condition was at the terminal stage.
The married father of 4 who grew up in Surulere area of Lagos reportedly died around 6:02pm on Thursday.
Even though he was not a popular figure on the big screen, he has featured in many movies in the past.
Here is a set picture of Mr Burger and Toyin Akinwale.`
His body has been transferred to the mortuary.
Here is how one of his childhood friends mourned him.
"Bro Gbenga akintunde A.k.a Burger has removed the garment of flesh his deeds rest on with him………..This is my great advice to all and sundry,stay humble,respect all,never looked down on anyone,compete with nobody and always have the fear of God………..God bless your journey straight to heaven sir burger a very humble and accommodating brother,sun re sun re sun re,lala la gba se tan oooooo ogun ejo titan,ise oya pari…."
May his soul rest in peace.