Hot Gists
Oba Of Benin Kingdom Honours Late Actor Sam Loco-Efe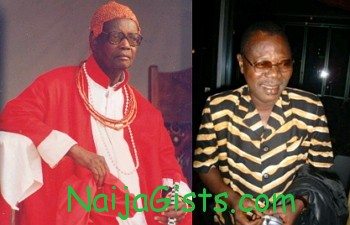 Jan 25, 2013 – Oba Of Benin Kingdom Honours Late Actor Sam Loco-Efe
Omo No'ba Erediauwa, the Oba of Benin kingdom has honoured late Nigerian actor Sam Loco Efe who died in his hotel room on the 7th of August, 2011 with a posthumous Award for Excellence.
The late actor was honoured for his ageless contribution to the movie industry at the yearly event that recognises achievers with Oba of Benin's domain.
The monarch, who personally presided over the awards presentation ceremony in his palace in Benin City, said the recognition was to encourage excellence among the subjects of the kingdom in their various fields.
May his soul rest in perfect peace!