Crime News
Odessa Midland Texas Shootings Death Toll: 5 Killed, 21 Injured…Active Shooter Killed By Police
Odessa Midland Texas Shootings Death Toll: 5 Killed, 21 Injured…Active Shooter Killed By Police
Not less than 5 people died in a mass shooting that left 21 people injured in Texas yesterday, Saturday the 31st of August 2019.
According to Police Chief Michael Gerke, 3 police officers were injured in the attack that started with a traffic stop.
The suspect was killed in exchange of fire with officers.
Odessa is 300 miles from Texas city of El Paso, where a racist lone gunman killed 22 people about a month ago.
Police in Odessa had earlier reported that "a subject (possibly 2) is currently driving around Odessa shooting at random people."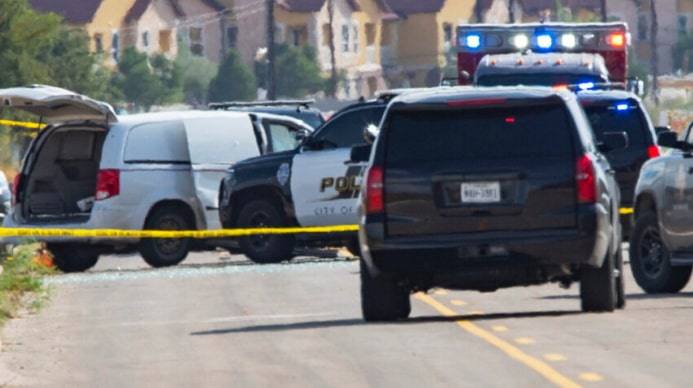 They added that "the suspect just hijacked a US mail carrier truck" and urged people to stay off the road and use extreme caution.
Some of the shots were fired on the Interstate 20 highway linking Odessa and Midland, where cars were left with bullet holes.