Nollywood
Ofu Obekpa, Nigerian Actor Who Featured In Captain America, Black Panther & Civil War Shares Success Story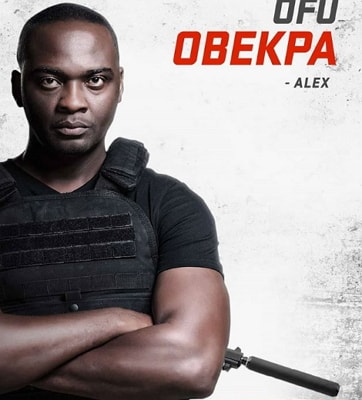 By Victor Akande
Nigerian born Hollywood actor Ofu Obekpa, who is currently in the country to promote his new flick, Klippers, has revealed that he had earlier tried to run away from acting.
Speaking at the premiere of the movie at Ozone Cinema, Yaba, Lagos on Thursday, Obekpa who hails from Benue State and has starred in movies like 'Captain America: Civil war', and 'Black Panther' said acting runs in his family.
"I've been acting for a long time. My mum used to be an actress. My sister studies theatre. I think it's a family thing. I literarily ran away from it. But it's like I'm coming to full circle right now. Life is funny as it is. I never thought I was going to be an actor but here I am now. I went to film school, taking advice from my dad, to add more production value to myself and learn the whole craft of movie making. So, that's how I know how to edit, write, direct and all that good stuff."
'Klippers' is about an assassin sent by his employer to kill his ex-wife. In his quest to accomplish the task, the assassin develops a fondness for his target. His employer then sends another hit man who has a scary success record of getting the job done. A series of events triggers a face off and the race to stay alive begins. In the movie, Ofu stars alongside WWE legend Kevin Nash, formerly known as Diesel,
Nigerian international seasoned actor, Conphidance, and Robert Pralgo.
Speaking about the feedbacks he has been getting, Obekpa said it's been love.
"All these people telling me congrats, I'm really happy," said Obekpa who has worked on several American movies, television productions and has shot some documentaries.
"It's great. I enjoyed it. Hard work pays."
The actor also said he hopes the Nigerian audience would accept his movie. After its Nigerian run, 'Klippers' which is powered by Skyrunner Productions will also be watched in Czech Republic, Japan, France, Russia, Poland, Brazil and Spain.
[The Nation]