Hot Gists
Drama As Oge Okoye Features In Fake Prophet Alph Lukau Staged Testimony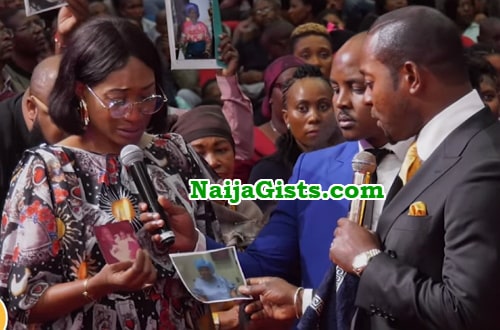 Drama As Nigerian Actress Oge Okoye Features In Fake South African Prophet Alph Lukau Staged Testimony
Weeks after his staged resurrection miracle failed woefully, controversial South African prophet Lukau has hired a popular Nollywood actress to allegedly stage a testimony for him.
Our own Oge Okoye put up the best performance of her life at Lukau's church in South Africa.
Before we start judging her, please watch the dramatic staged testimony video below.
Lukau's last staged miracle got him arrested but this Nollywood contract is likely to calm the storm.
Chai!!! Oge don fall our hand o.
Note: The actress said this happened last year. Read her on side of the story here.