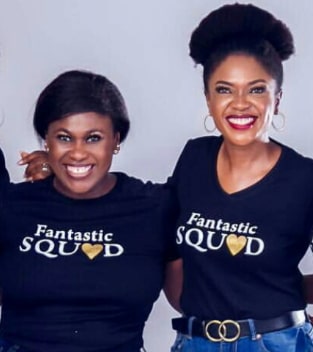 Drama As Omoni Oboli & Uche Jombo Snub Each Other At Dubai Tourism Event In Lagos
By Gold Myne
All is not well between Nollywood Fantastic Four members, Uche Jombo and Omoni Oboli.
Since Ini Edo attacked Omoni Oboli for her absence at her best friend Uche Jombo's movie premiere, things have never been the same between Oboli and Jombo.
It was quite obvious that things were not cool among the friends during an event held by the Dubai Tourism on Monday.
Omoni had earlier said she missed her friend's movie premiere because she was busy on set.
At the Dubai Tourism's event, GoldmyneTV observed that the two friends did everything possible to avoid each other. It was actually a struggle to spot Omoni and Jombo together.
When Jombo arrived at the venue, Omoni didn't give her any special attention like a 'close pal' would do and Jombo didn't care too. This gesture was unusual given that they were always inseparable at events.
Even when Akpotha was trying to help Jombo with her makeup, Omoni kept a reasonable distance.
But inasmuch as it was glaring that the two beautiful actresses were avoiding each other at the event, they kept things mature and ensured unnecessary drama didn't unfold.