Nollywood
Omotola Jalade On 2019 Election: Nigerians Should Vote For Credible Candidates & Stop Choosing The Lesser Evil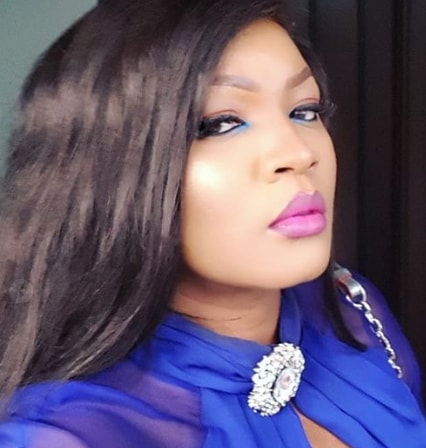 Omotola Jalade On 2019 Election: Nigerians Should Vote For Credible Candidates & Stop Choosing The Lesser Evil
Excerpts of Nollywood diva, Omotola Jalade's recent interview with New Telegraph.
How was 2018 for you on all fronts?

It has been an amazing year, it has been graceful and I am sure you heard I have been inducted into the academy this year. That's a big milestone for me and any African artiste, so for that reason it's been remarkable.

What suggestions, ideas or advice do you have for Nigerians concerning the 2019 elections?

Okay, so it's very tough because we have lots of credible people coming out. Some of them are coming out quite late and lot of people are confused as to what to do and how far that would go but what I keep telling Nigerians is that don't allow people to suppress and intimidate you a second time.

Don't choose someone because others want the fellow to win; that's you allowing your vote to be like your cage or prison. Free yourself, vote for someone even if it's just two of you that will vote. What I mean is waste your vote, if your conviction is that the candidate is good enough.

If they are saying you are going to waste your vote, waste it, it's your vote at least vote your conscience. There are many people who might be thinking just like you, so don't think you're voting for someone won't count because you don't know what others are thinking. Let's support credible people, we can't continue to choose the lesser evil, we have to break out of that.

As a young woman yourself, are you impressed with the number of young people coming out for elective positions or it's still not okay?

I am quite impressed, I am very impressed some of the people that have come out are people that years ago would have told you I'm not interested in politics but it's a good thing people are becoming involved.

I have to give big kudos to Fela Durotoye, I think he was the first young person to declare if I remember correctly, so we have to give respect to whom respect is due. I give him that respect and that honour for taking the bull by the horns and to say you know what I'm doing this and encouraging a lot of other people to do so.

There are so many people on different levels coming out now to try from the highest which is presidential level to the local government level, I think.

I don't think we should go out and vote people just because they are young, that would be misleading ourselves but at least look at which of them is credible and ask them good questions and know their content of character and I think we should choose people based on track records, we can't use people who we know are significantly bad just because we are trying to run away from something bad.

It's a vicious circle, you might think they are oppositions but it's the same game where they all invest in themselves and they are playing with us. So for the first time let's support those coming out that are credible even if they don't win to keep coming out, but if they will suffer a massive loss it might discourage them.
Do you think Nigeria is ready for a female president?
What do we need to be ready? What makes Nigeria to be any special? If women are doing great in the society, as we all know a lot of females are doing well in Nigeria of today, they are better than the men.
We know a lot of females are holding families down in Nigeria of today and are doing it honorably and strongly and besides that women are very good at organizing and taking care of families and responsibilities and stuffs like that. Even if we are not so sure, we should try it. I think Nigeria is ready, overripe, in fact, falling over, running over and shaken together.
Your son is into music, you sing too, do we see an Ekeinde family music collaboration?
My son is very stubborn you know, he has his own ways. In future we can collaborate, I have a certain kind of music I do, I like rock, soft rock, he's still young he's doing a lot of experimenting and he's enjoying himself, he's like a small rave and maybe he's thinking you have not blown so I don't want to touch it.
I hope to prove myself in the music industry and more of that in the future when I have built my place. I prefer performing on stage to being commercial, recording and selling. I enjoy stage more than recording, so I hope to get there and do more so people like my son can take me more seriously.
So he doesn't take you seriously?
He knows I'm good but he's like 'it's not me you are going to use to blow', I don't understand what that means.
Do you think the 'Me Too' movement will ever come to Nollywood?
Not just Nollywood, I hope it comes to Nigeria. Unfortunately, I don't think it would catch on now because a lot of women feel they don't have options if you force them to come out and name rape perpetrators or abusers.
Now what options do they have? A lot of women feel they have to live with their abuse or find other ways around it without naming their abusers because of being blacklisted and the country is so bad, the poverty rate is so high and almost doing them harm getting them to do this.
So, I pray it does come to Nigeria and very strongly too, not only for adults but young children as well. We are hearing of fathers doing their own children, these things were never happening before but maybe because of the poverty rate going up in the country you now see people being desperate to look for money and all these rituals and nonsense things going on.
So, we need it now more than any other place in the world, maybe from this year when the voting and political system start getting more stable we'd get to a point where we start to heal. We need to heal before we now get to a point when we can do that.
What would you say is Africa's biggest export as a continent?
Entertainment obviously.