Hot Gists
Omotola Jalade Allegedly Snubbed Fan At Lagos Airport…Disappointed Fan Writes Open Letter To Actress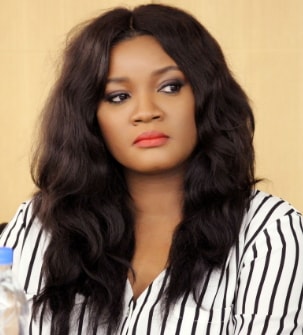 Here is an email NG received from a fan of Omotola who happens to be a frequent visitor to this site.
I use to hate you people (referring to NG)  for poke-nosing into Nigerian celebrities affair. If I tell you my comment handle you probably will not publish my post because I used to curse you out anytime I see negative stories about celebrities.
Am now convinced that most of these celebrities are who you call them.
I saw my brother off to the airport few weeks ago as he was returning to the UK and lo and behold I saw my role model, Omotola Jalade.  At first I though it wasn't her but after careful examination, I realised she's the one.
Out of excitement, I left my brother and ran to greet her… to my greatest surprise Omotola gave me the meanest look I have ever seen since my teenage days. I stepped back a bit when she gave me the aggressive and mean look and immediately returned to my brother.
I don't know what went wrong with her on that day but whatever it is, that is not how to approach someone who adore you.
In her defence, my brother said may be she doesn't want people to notice her presence.
Please post this for me and I will send her the link.
To you Omotola,
That I Comfort was nice to you doesn't warrant your aggressive and rude gesture, I promise never to greet you again.
I have met Timaya, Tonto Dikeh and even Eucharia Anunobi at the same airport this year and none of them disrespected me like you did.
I never believe someone as kind-looking as you could have so much anger and hatred like you displayed that day.
It is a day I will never forget.