Hot Gists
Omotola Jalade Defends Decision To Flaunt Underwear In Transparent Dress At AFRIFF2018, Tells Fans To Shut Up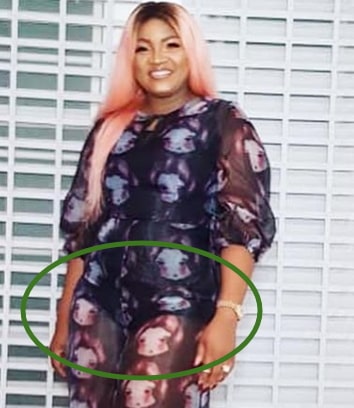 Omotola Jalade Defends Decision To Flaunt Underwear In Transparent Dress At AFRIFF2018, Tells Fans To Mind Their Business
Omotola Jalade may soon become history as her recent choice of outfits have been nothing but disaster waiting to happen.
The mother of 4 who many look up to as a role model is not taking it easy with fans who recently criticized her see-through dress which revealed her underwear at the just concluded Africa Int'l Film Festival.
The Alter Ego actress had posted the picture on her Instagram page asking her fans and followers to comment either 'Yah' or 'Nah' depending on their opinion of her dress.
As soon as the picture went up, she was confounded with a cacophony of 'Nahs".
And what must have angered the super star who has close to 3 million followers was the fact that some didn't end their comments with just 'Nah', they went as far as trolling her and dropping comments that were somewhat caustic and unfriendly.
For Omotola who doesn't take caution when it comes to expressing her feelings, she gave it back to them as sternly as words can say.
"Dear fans, friends and foes, You do know all come on my page, right? How you comment puts you in one of these categories (fans, friends or foes) and how I and others view you. You can disapprove respectfully or follow the instruction of just saying 'Yah' or 'Nah' or just moving on to more worthy people? Don't become my enemy, it's not worth it," she wrote.
She attended the AFRIFF launch alongside A-list stars like Ini Edo, Uche Jombo, and Kunle Afolayan among others. On the roll-call were thespians such as Mildred Okwo, Mahmood Ali-Balogun, Lilian Amah, Charles Novia and many others.
Most of her colleagues dressed responsibly to the event.