Entertainment News
Why Ooni Of Ife's New Marriage To Olori Naomi May Soon Crash – Palace Insider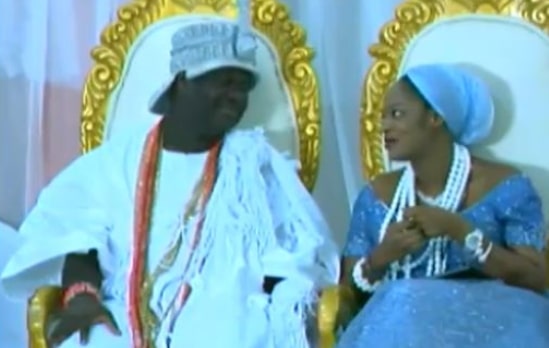 Why Ooni Of Ife's New Marriage To Lady Evangelist Naomi May Soon Crash – Palace Insider
It is no longer news that the Ooni of Ife just got married to a Prophetess and Lady evangelist Naomi Oluwaseyi, the issue is that the intra-faith marriage is at a stage now where many believe Evangelist Naomi should start acting like the Olori and not an evangelist.
In her first outing with the king, Olori Naomi was seen ministering and dancing to God during a praise and worship session.
According to palace insiders, many dignitaries who were at the event were very uncomfortable with the way the Queen carried herself.
At a point, some people were seen whispering to each other, a move which is not unconnected with Olori Naomi's free-style praise and worship session.
A source who sent the video from the event to NG last night said spiritual power tussle is likely to be the first issue the couple will have.
"Ooni of Ife's palace is a place filled with ancient idols, it many soon become an unlivable place for spirit filled Naomi if she is indeed the prophetess she's claiming to be" – said the source
See her leading a powerful praise and worship session in the new video below
MIA Notice:
Just landed on the shores of Naija from an international trip.  Will be right back. Thanks for your patience. #sleepy head wan rest small. #catch una in few hours #body no be firewood.