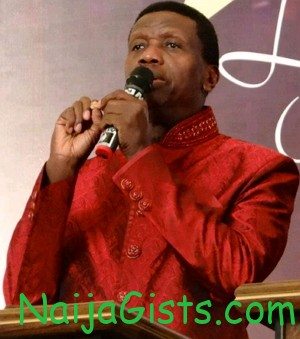 Dec 25, 2012 – Pastor Adeboye's 2012 Christmas Message For All
Pastor Enoch Adeboye, General Overseer, Redeemed Christian Church of God (RCCG), on Tuesday urged Christians to turn to God and forsake their sinful ways.
Adeboye said at the `2012 Lets Go A-Fishing', a soul-winning project of the church, that the faithful should embrace righteousness so as to attract God's favour.
The programme, with the theme: `Highly Favoured' was organised by the RCCG, National Headquarters at the Centre for Management Development, Shangisha, Lagos.
He said that any nation with the fear of God and filled with righteousness, would earn Gods' favour.
"When God decides to favour you, it does not matter where you are, the favour of God will surely locate you. Once the favour of God locates you, it changes your destiny, you will get to the top and the blessing will flow to others.
"When God decides to favour you, you are empowered, it turns you into anointing and it brings you in contact with greatness. When God decided to favour David, He gave him power,'' Adeboye said.
The cleric urged the congregation to live a holy life [PM]