Hot Gists
Patience Ozokwor Family: Husband, Footballer Son, House, Twin Daughters, Business Investments In Enugu & Many More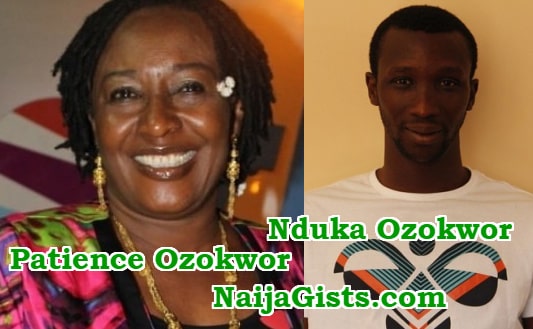 Patience Ozokwo Family Life Story: Husband, Children, Twin Daughters, Footballer Son (Nduka Ozokwo), Business Investments In Enugu State & Many More
Patience Ozokwor, popularly known as Mama G, is a veteran Nigerian actress and gospel singer. She is, today, one of the most experienced actresses and also one of the most recognizable faces in Nollywood. She is known for her sadist-styled character in movies.
Mama G was born September 14, 1958 in her native village of Amaobo-Ngwo, Enugu State. Although, she was born in Enugu state, she grew up in Lagos state. She completed her primary education at Abimbola Gibson Memorial School where she developed a deep passion for acting. She performed in several stage plays and dramas while in primary school.
Patience Ozokwor further furnished her interest in acting by enrolling at the Enugu State Institute of Management and Technology, to study Fine and Applied Arts.
Mama G started her acting career in radio dramas. She made her movie debut in a popular NTA-hosted Soap Opera, Someone Cares. A couple of years later, in 1999, she made her debut in Nollywood. Today, Mama G is an household name in the Nigerian movie industry.
While, she often adorns the look of a sadist/wicked woman in her movies, she's quite the opposite in real life. Read on to find out more about the other side of this veteran actress.
Patience Ozokwor Husband
According to the veteran actress, she was forced into marriage at a teen age of 19. She got married to her husband in 1978, albeit against her wish. However, she claimed their love grew with time. They have three children between them.
14 years ago, in 2000, tragedy struck Patience Ozokwor; her husband died. According to the veteran actress, her husband battled a chronic illness for 15 years before he, eventually, gave up the ghost in 2000.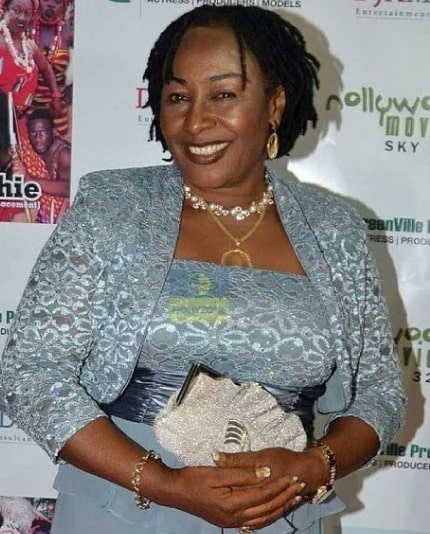 Some years ago, it was widely reported that, the star actress was having an amorous affair with an oil tycoon from Delta state. Patience Ozokwor, however, strongly debunked the rumours as untrue and baseless. In her words, she hasn't been romantically involved with anyone since her husband's demise and she's not planning to go into any such commitment.
Patience Ozokwor Children
The veteran actress has a total of eight (8) children. She gave birth to three children and adopted five more. In a recent interview, the veteran actress claimed that, "all but one of her children live outside the country". It was also reported that, her last born/son Nduka Ozokwor, is her favourite. The eldest son (and first born) is Uchendu; the second born is Chioma (the only biological daughter), while the last born/son is Nduka.
Patience Ozokwor lost one of her adopted children in 2016. His cause of death was attributed to blood infection.
Is Patience Ozokwor Dead Or Alive
Do away with the rumours! The veteran actress is alive and well.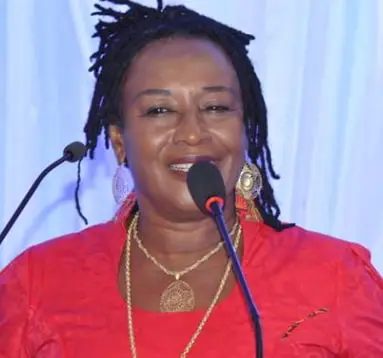 Patience Ozokwor Twin Daughters
Of the eight children of Patience Ozokwor, there is no twins among them. She, however, has a daughter, who she cherishes a lot. Her daughter's name is Chioma Nnena Lameya Ozokwor. She's happily married to Ugwu Chielozona Ani.
Chioma and her hubby are from the same town, Ngwo, in Enugu state. The couple live together in London, UK.
Patience Ozokwor House
Despite the fame and wealth, the star actress still lives in her village in Enugu state, in the midst of family members. She said in an interview that the only thing that takes her out of her house in the village is her acting profession.
Patience Ozokwor Business Investment
In March 2014, Patience Ozokwor opened a shopping plaza in the capital of her home state, Enugu. The project, reportedly cost her tens of millions of Naira. The plaza is one of the many investments of the famous actress. The opening ceremony of the plaza was graced by many top dignitaries and celebrities.
Patience Ozokwor Movies
Mama G is, without doubt, one of the most recognizable faces in Nollywood today. She has starred in multitudes of movies, which are too numerous to mention. The veteran actress made her first TV appearance in a soap opera, Someone Cares. Someone Cares was a TV series, hosted on NTA in the late 1990s. She subsequently went on to make her first Nollywood appearance in a movie titled, Authority (1999).
Since 1999 to date, she has featured in over two hundred movies in Nollywood. Her most prominent movie feature is Covert Operation, which was released in 2013. Mama G has built a formidable reputation for herself in Nollywood. Today, she reportedly charges over one million Naira per movie feature.
Some of her most prominent movies have been outlined below.
The Wedding Party 2
Why Marry
2 Rats
Blood Sister
Covert Operation
Boss of All Bosses
Alice, My First Lady
Heart of a Slave
Critical Truth
Omugwo
Turning Point
Mothers in Law
Revenge of the Gods
Emotional Crack
New Jerusalem
Son of a Soil
Battle of Royalty
Obioma the Slave Girl
Mega Mama
The Millennium Lady
Authority
Mama G has been recognized for her exemplary performance in movies. She has won several awards in the midst of numerous nominations. She won African Movie Academy Award (AMAA) for Best Supporting Actress of the Year in 2014. In the same year, she was one of the 100 people, who were honoured by the Nigerian government to celebrate the 100 years anniversary of the 1914 amalgamation of southern and northern protectorates.
Patience Ozokwor Family
At 60, Patience Ozokwor, expectedly, has a large family. She has a total of eight children (one is late) and an incredible sixteen (16) grandchildren. With the unfortunate demise of Patience Ozokwor's husband, she is technically the head of her family.
According to the star actress, all but one of her children live outside the country. Her biological children are Chuka, Chioma and Nduka. Over all she has a large family of 23; seven children and sixteen grandchildren. This figure is exclusive of her late husband as well as her late adopted son, who died in year 2016.
Patience Ozokwor Sons
Mama G has more than one son. Her first and last biological children are boys. They are Uchendu and Nduka.
Uchendu, Patience Ozokwor's first son, is an alumnus of ESUT (Enugu State University of Technology). He once starred alongside his mum, in a movie titled, Why Marry (2016). Some years back, there were reports of a legal battle between the star actress and her first son, Uchendu Ozokwor, over disagreements on inheritance.
Nduka, her favoured son, is a professional football player. He once played for Enugu Rangers Football Club. At a time, he was the skipper of the Nigerian Dream Team (Under 23). He currently plies his trade in Turkey, where he plays for Boluspor .