General
PDP Suffers From Selective Amnesia Says Tinubu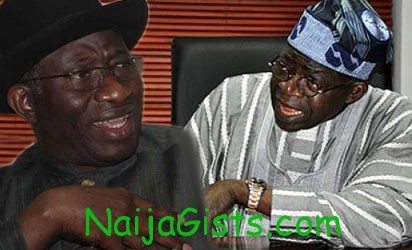 May 18, 2012 – PDP Suffers From Selective Amnesia Says Tinubu
The Peoples Democratic Party (PDP) suffers from selective amnesia by its claim that Asiwaju Bola Tinubu, national leader of the Action Congress of Nigeria (ACN), endorsed Goodluck Jonathan's presidential win as free and fair. naijagists.com
Reacting to Olisa Metuh, the PDP national publicity secretary's claim that Tinubu endorsed President Jonathan's election at a lecture he gave at Chatham House, London, Sunday Dare, Tinubu's special adviser on Media, accused the PDP of wilful mischief, as Tinubu's statement was "deliberately" quoted out of context.
Mr. Metuh was reacting to the ACN support for Gen. Buhari's warning that dire consequences awaited the polity if elections were rigged in 2015.
But putting the records straight, Dare insisted that though Tinubu said he thought Jonathan won the election, his tally was exaggerated, thus casting a slur on the integrity of his victory.
Hear Tinubu, from the Chatham House speech, on 18 July 2011: "I believe Jonathan won the election but that the returns attributed to him in some parts of the country obviously appeared exaggerated. Thus, celebrating the election as free and fair might lead to INEC beating its chest and might short-circuit the process of fundamental electoral reform. We must not relent in our struggle for fundamental reforms."
In that same speech, Asiwaju Tinubu had warned about the danger of draping the 2011 elections in qualities they did not deserve, adding that such false hope could come back to haunt Nigeria, if future elections were not improved upon, saying that by then, the damage might even be beyond the judiciary to fix.