Entertainment News
Peter Okoye Mr P Wins First Solo Award Of Best Artist After PSquare Split, Twin Brother Refuses To Congratulate Him
Paul Okoye Refuses To Congratulate Peter Okoye For Winning First Solo Award Since PSquare Split.. See What He Was Caught Doing
It is no longer news that Peter Okoye of the defunct Psquare group has taken over from where the group left off.
His twin brother, Paul Okoye on the other hand has been struggling to catch up with him since he adopted the solo name Mr P.
Peter Okoye won his first recognition award as a solo artist over the weekend.
He took to Instagram on Monday to break the good news with fans with the photo of the award plaque and the thankful caption below:
'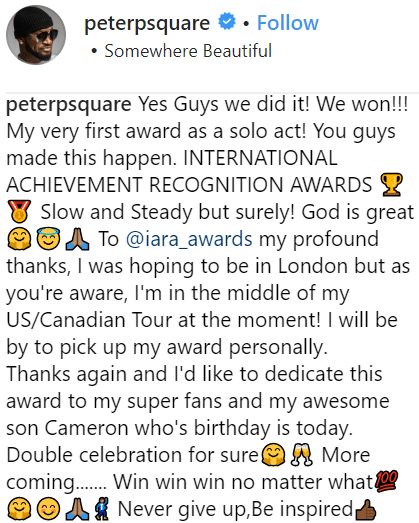 This is what his twin brother Paul Okoye who can't be bothered about his brother's success uploaded on Instagram, the moment Peter broke the good news  yesterday.
He is yet to congratulate his brother as at the time of this report.
Many of Paul Okoye's fans said he is indirectly saying, "I don't care" with the above photo.
It may interest you to know that fans of the defunct PSquare group are still praying for a reunion.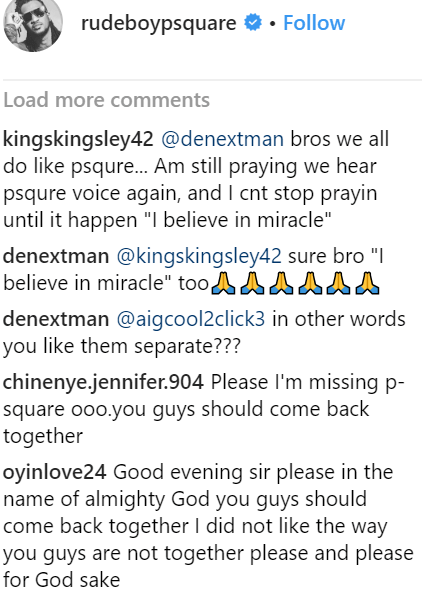 Will this ever happen? Time will tell.