Crime News
Photos: 5.2 Magnitude Earthquake Hits Guatemala After Volcanic Eruption Kills 33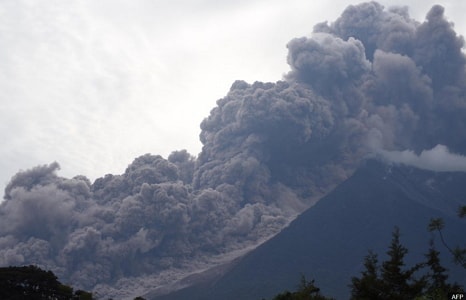 New explosions and a fresh pyroclastic flow have been reported at Guatemala's Volcan de Fuego.
It comes after at least 33 people were killed and hundreds more injured after the volcano erupted on Sunday, engulfing homes in three villages in the central American country and cutting off several communities from aid.
Whole villages remain unaccounted for.
As Guatemalan authorities dealt with rescue operations Israel said it had delivered food, blankets and medicine through its embassy.