Crime News
Photos: Nigerian Pastor Escapes Assassination Attempt In Anambra As Bullets Refuse To Penetrate Body
Photos: Nigerian Pastor Shot In Awka Anambra Escapes Death As Bullets Refuse To Penetrate His Body…David Elijah Reportedly Using Bulletproof Charm
A popular Pastor in Anambra state is full of thanks to God for sparing his life today in an assassination attempt on his life.
Pastor David Elijah, the founder of Grace and Power Prophetic Ministry was shot by some suspected assassins in Awka as he was making his way into his church but the shocking miracle that happened is that the bullets refused to enter his body even after piercing his cloth and car.
See more photos of Pastor Elijah shortly after the attack below.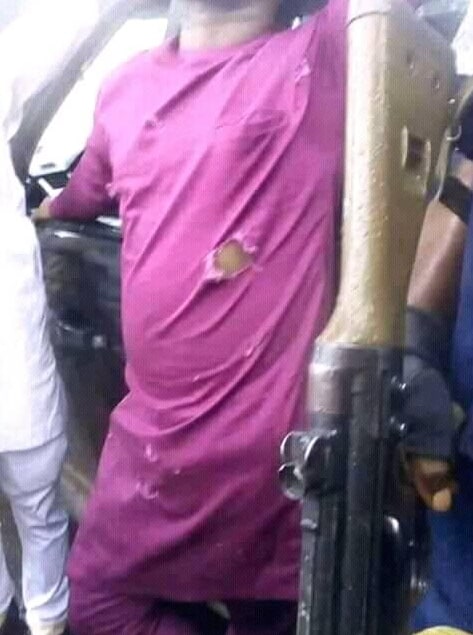 Many online sources said the preacher survived because he is armed with bulletproof charm.