Photos: Nature Guide Takes Risky Selfie In Eye Of Boomslang Snake In Cape Town South Africa…Photographer Dares Africa's Deadliest Snake Specie
Check out what a forest guide recently did in Cape Town South Africa.
Picture in the eye of Africa's deadliest snake specie, Boomslang is 26-year-old Gerhard van der Westhuizen.
The risk-taker moved very close to the highly venomous snake and shot a photo of himself at at his residence in Cape Town South Africa recently.
The amateur photographer who is never of snake was called to help get rid of the poisonous boomslang snake from the garden of his lodge.
According to the Daily mail, Gerhard picked the snake with his bare hands and moved it to a nearby bush before deciding to take a selfie using his reflection in the eye of the deadly snake.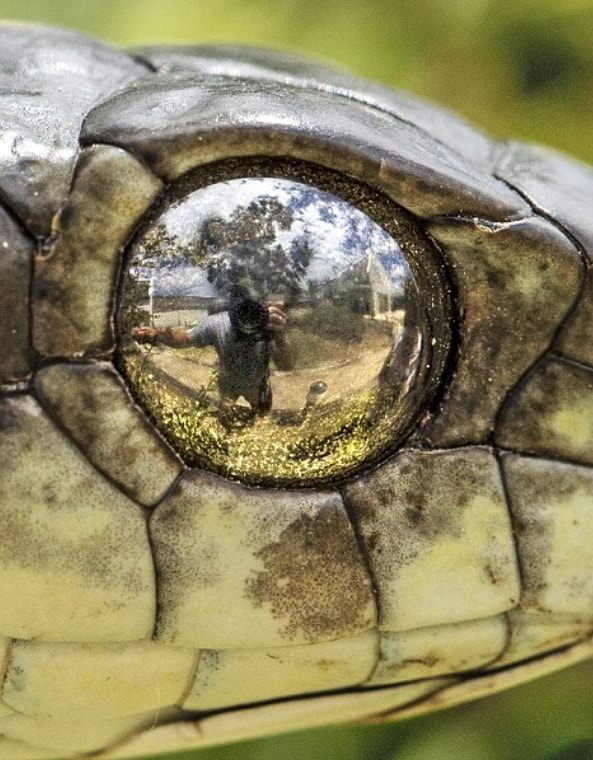 Boomslang Snake specie which is considered the deadliest in Africa is highly poisonous.
The venom is so deadly that it causes internal bleeding .
If left untreated, the slow acting-venom can also cause bleeding in mouth, nose and other parts of the body.
[Photo credit: Gerhard van der Westhuizen]