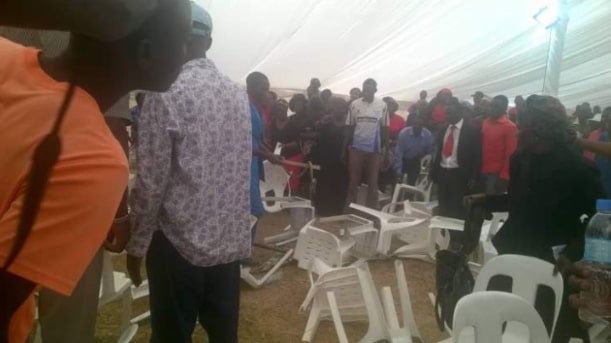 A mild drama played out recently at the funeral of ex-Zimbawean First Lady, Grace Mugabe's mother, Madam Marufu Mbuya.
According to a witness who shared the video online, a cobra snake disrupted the service just as President Mugabe was giving his speech.
The speech was briefly interrupted as some men were seen chasing the cobra snake which caused a panic among the guests.
Some villagers said the snake belonged to an unnamed family member of Mrs Mugabe who intentionally brought it to the burial to cause unrest.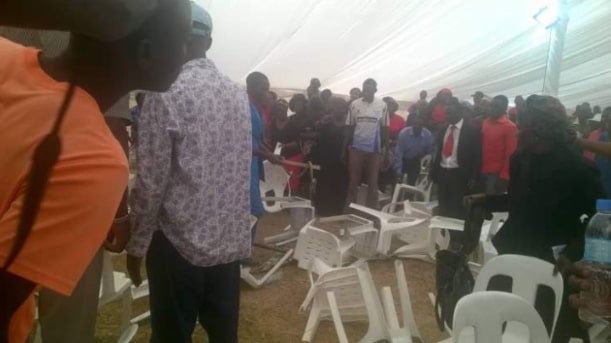 Watch the short clip below.