Crime News
Driver Survives As Pole Crushes Car In Benin City This Evening
A major disaster was on Monday evening averted after an iron pole crushed a car in Benin city Edo state.
According to eyewitnesses, the driver of the car lost control before ramming into the pole which fell and crushed the car along Ring Road .
But as fate will have it, no casualties were recorded.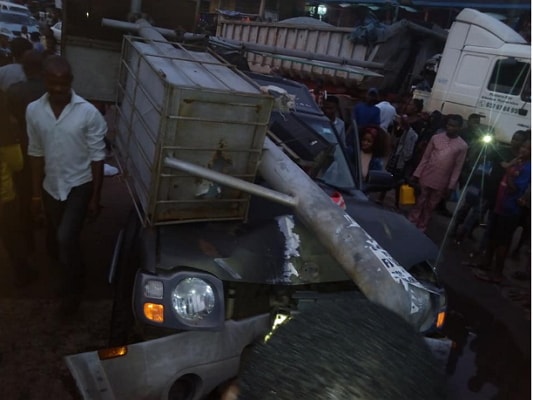 Residents and passersby were seen at the scene of the accident as they pulled the driver out alive from the car.