Entertainment News
Queen Elizabeth Health Condition: Buckingham Palace Says The Queen Is Sick In Official Announcement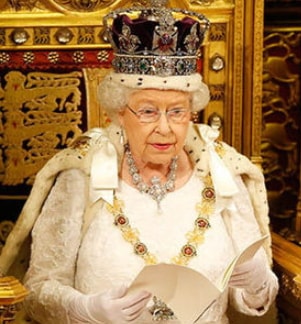 World's Oldest & Longest Reigning Living Monarch, Queen Elizabeth Is Sick – Buckingham Palace Makes Official Announcement
The Queen of England, Elizabeth Alexandra Mary not feeling well.
According to an announcement from the Buckingham Palace this morning, the 92-year-old Monarch didn't attend the 200th anniversary of the Order of St Michael and St George because of her failing health condition.
She was represented by the Duke of Kent, Prince Edward as Grand Master of the ORder.
On Tuesday night, she gave three young Nigerians an award for their contribution to the society.
She celebrated her 92nd birthday on the 21st of April 2018.