Crime News
Confession Of Rapist Arrested In Egbeda Lagos Hotel Today After Abuse Victim Raised An Alarm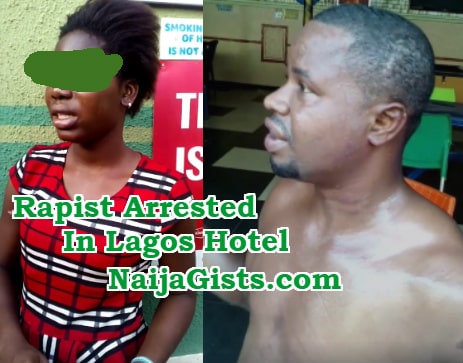 Suspected Rapist Caught Pant Down In Egbeda Lagos Hotel Today After Abuse Victim Raised An Alarm
Meet the unidentified man arrested in an undisclosed hotel in Egbeda area of Lagos State this morning after an attempt to rape a vulnerable teenager.
According to reports, the suspect invited the teenager who was fleeing her abusive sister's house to her mother's place to the hotel around 5am under the guise of protecting her.
He then ordered her to relax and eat before heading to her mother's place when the day breaks.
The girl who felt uneasy with a stranger in the hotel room told him she wanted to leave.
Her scream caught the attention of others in the hotel when he wanted to forcefully rape her.
Her was arrested on the spot.
The 15-year-old girl has been reunited with her mother.
Watch his confession video below
https://www.facebook.com/lordbee/videos/10215014101960820/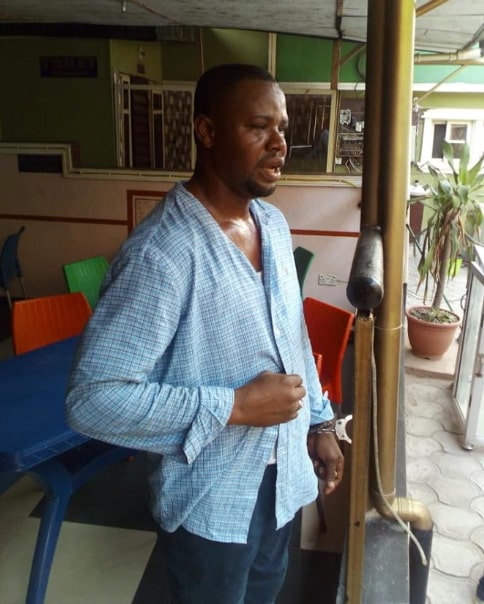 Follow NaijaGists.com on Facebook and Twitter.