Columns
Richest Men In Nigeria Today
May 15, 2012 – Richest Men In Nigeria
Richest men in Nigeria today are the current mover and shakers of Nigeria's financial industry.
Without wasting your time, the current richest men in Nigeria are;
Richest Men In Nigeria 2012
1. Mr Aliko Dangote
He is the owner of Dangote group of Companies in Nigeria. He's got no formal education and has been into business since his teenage years.
Aliko Dangote is the current richest man Nigeria and the richest man in the whole of Africa. He has been featured on Forbes Magazine several times.
Aliko Dangote's Net Worth: As of November 2011, he worths $10.1 Billion
Source Of Wealth: Sugar production, Cement production, Flour production business
Age: 55 years old
Residence: Currently resides in Lagos State, Nigeria
Marital Status: Married with three children
Lesson Learnt From Aliko Dangote's Success
While knowledge acquired through education is highly essential, it's never the only key to success in life. A determination to succeed and persistent focus is the key to success in any endeavour.
2. Mike Adenuga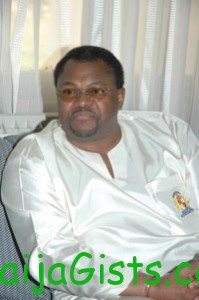 Mr Mike Adenuga is the 2nd richest man in Nigeria today. He's into telecommunication business and currently nets $4.1 Billion.
He is 57 years Old, married and currently resides in Lagos State Nigeria.
He is the CEO of Globacom and has stake in Equitorial Trust Bank.
3. Jim Ovia
The third richest man in Nigeria is Jim Ovia. His net worth is $775 Million.
The 57 years old made his fortune in Banking/Investing.
4. Theophilus Danjuma
The 72 year old business man worths $600 Million. He made his fortune in Oil business.
5. Oba Otudeko
The 67 year old Monarch is 5th richest man in Nigeria today. He's one of the richest Monarchs in Nigeria.
He made his fortune in Telecommunication and Manufacturing business.
Net Worth: $550 Million
6. Hakeem Belo-Osagie
56 year old Osagie is the 6th richest man in Nigeria today. He made his fortune in Telecom business and worths $450 Million
7. Abdulsalam Rabiu
The 7th richest man in Nigeria today worths $400 Million. He made his fortune in Sugar, cement and flour manufacturing business.
8. Mohammed Indimi
The 63 year old business man made his fortune in Oil business. He currently nets $330 Million.
In conclusion, I believe there are more rich people in Nigeria that the above mentioned with the exception of Aliko Dangote.
Making it in life requires determination, focus and persistence.
See you at the top (NaijaGists.com)