Entertainment News
Rihanna Wears Gold Foil To Oceans 8 Movie Premiere In London UK..Photos
Check out Riri's look to an event in London UK on Wednesday.
Fearly Rihanna made a bold fashion statement in a Squashed gold foil at the United Kingdom  premiere of Oceans 8.
The superstar rocked a strap heels with a complimentary clutch and gold jewelry.
She wore a high bun while her lips were painted bright red just like her manicure.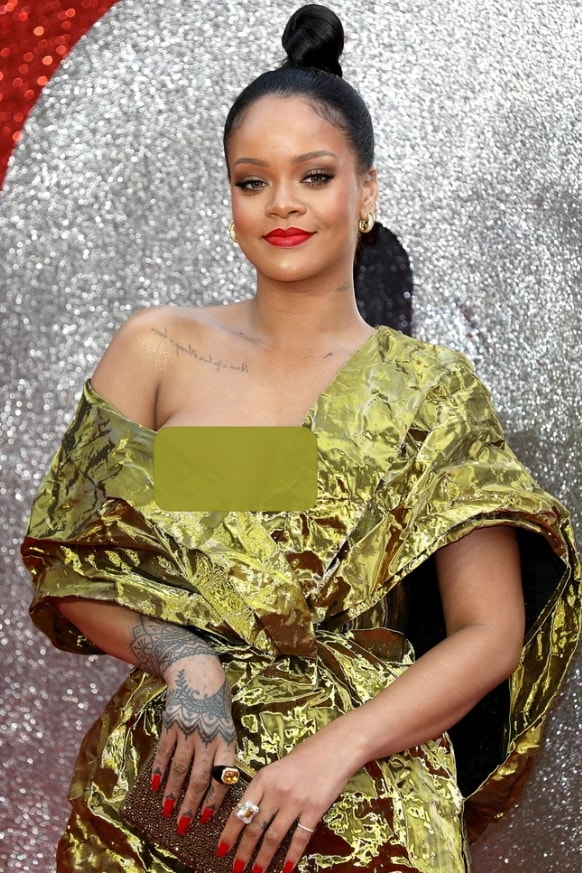 Rihanna was styled  by her long time stylist, Mel Ottenberg.
How would you rate Rihanna risque look?.