Crime News
Ritual Killings Fear In Asaba As Civil Servant & Female Student Disappear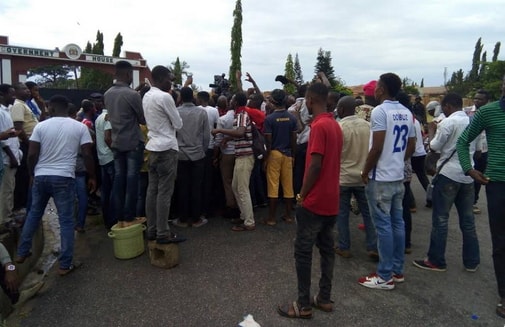 The case of a 30 year-old civil servant identified as John Eyonal and a 15-year-old girl, Magbabne Ikpeme who went missing 3 months ago have continued to cause tension in Asaba, the capital of Delta state.
The two were said to have left their respective houses and since then they have not been seen.
An uncle to Eyonal, Pa Joseph Eyonal, who spoke to Daily Post in Asaba, said:
"we have reported the matter to the police. In the past three months, we have not seen John, and even his place of work, he lives beside Asaba Aluminum Company, and we don't know where to find him".
Also speaking, father of Magbalene, Mr. Patrick Ikpeme, said that, "we are looking for our daughter, we don't know her whereabouts, we have reported the matter to the police".
In the past, cases of missing persons have become a recurring decimal in Asaba as the disappearance of persons were traced to suspected ritual killers operating in the state.
Ritual killings is prevalent in Nigeria especially during election period.