Crime News
Rose Uzoma, Nigeria Immigration Service Boss Sacked Over Recruitment Scandal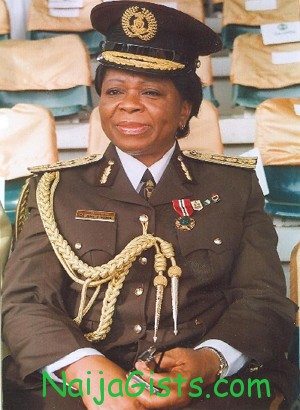 Jan 15, 2013 – Rose Uzoma, Nigeria Immigration Service Comptroller General Sacked Over NIS Recruitment Scandal
Rose Uzoma, NIS Comptroller General has been sacked from her position at Nigeria's Immigration Service effective today. naijagists.com
We learnt the former NIS boss was involved in a recruitment scandal few weeks ago. She was accused of favouring people from her region with job offers.
Before her mandatory retirement, a very strong petition was sent to President Jonathan in Abuja and the petition reads:
"The most recent posting of Men and Officers of the Service in which due process was initially followed with all required parties involved, including the Minister of Internal Affairs Mr. Abba Moro has been reversed by the comptroller.
Three weeks after the resumptions/reporting to their new beats, the CG of Immigration unilaterally prepared an impromptu circular (without the knowledge of the Minister of Internal Affairs and other stakeholders) to remove some of the newly posted officers and replace them with her loyalists.
An example is the Festac Passport Office in Lagos where there was an open confrontation between the newly posted officer (on the actual posting) and another officer (from Mrs. Uzoma list) was created on Thursday 10th of January, 2013."
Rose Chinyere Uzoma was gracefully asked to resign her position today for the misuse of her office which she honoured.