Nollywood
Run Nollywood Movie: Actress Kiki Omeili Produces 2nd Movie About Daily Happenings In Nigeria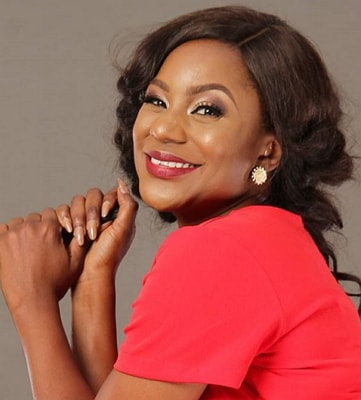 Two years after she became a filmmaker, qualified medical doctor  Kiki Omeili has released a full length movie.
In this interview with Adedayo Odulaja, Omeili talks about her upcoming movie and other aspects of her life and career.
See excerpts:
You produced the short film, 'Unprotected' two years ago, what informed your readiness to produce a feature film?
'Unprotected' was my producing debut and it screened at several film festivals but I believe that I have a lot to say as a health advocate and a lot of messages to pass across and film is a brilliant medium to do that. This informed my decision to write and produce a feature film. I believe that education doesn't have to be boring and that you can be entertained and educated at the same time and that's what I have set out to do with Run. (NG)
'Unprotected' is based on true events which, according to reports, you observed as a medical student in the university. How similar of difference is the movie, 'Run'?
'Unprotected' was based on some of the true and real live events I witnessed as a medical student but Run, on the other hand, is based on events that occur on daily basis in Nigeria. It is in the same vein but with a slightly different perspective and it is my hope that this movie will bring the said events to the knowledge and consciousness of people and also start a conversation on what we can do differently as a people to make things better.
You have grown after joining the industry some years back but are you of the view that you have requisite experience to produce a good movie?
 Yes I have definitely grown. I have been in the industry for a while. I have observed, I have learnt, I have asked questions, been on countless movie sets, attended many film festivals and film workshops and supported Nollywood movies by paying to see them at the cinema. I do believe I have more than enough experience to produce a very good movie that the audience will enjoy and key into and hopefully remember for a very long time.
Without giving much away about the story line, what is the movie about?
'Run' is the story of Tomilola Wright, a responsible, intelligent, hardworking, no-nonsense young lady who lives a very structured and routine life until one fateful night that everything changes for her.
What stage of the processes including pre-production, shooting and post-production are you at the moment regarding the movie?
Principal photography of Run has been completed and the movie is currently in the post- production process. After the completion of that can we then begin to address the issue of marketing, distribution and publicity.
What plans do you have for this movie when it comes to distribution, marketing and publicity?
The movie is slated for cinema release later this year (2018). It will also be released online via several platforms after the cinema run and be screened at film festivals.
Apart from Rotimi Salami, Owen Gee, Greg Ojefua and yourself, who else is featured in the movie?
The movie also features Kelechi Udegbe and Rotimi Fakunle. Both of them are among the outstanding actors we have in Nollywood.
In what ways have you made use of your training and licence as a medical doctor since you turned to Nollywood about five years ago?
I have been very involved in health advocacy. I support a lot of health causes and foundations. We go on awareness walks about diseases like cervical cancer, asthma and even childhood cancer. I am also a U- report advocate. U-report is an SMS tool developed by UNICEF that helps the government know which areas to work on because U-report gets feedback from the general public about issues that concern them. All any Nigerian has to do is to text 'JOIN' to 24453 for FREE from any network. I lend my voice to as many causes as I can because I am passionate about healthcare, particularly preventive healthcare.
When it comes to practicing, do you have hopes of doing that at any time in future?
I'm already practicing, believe it or not. I think there's more than one way to practice medicine. Health advocacy through the media and public awareness is one of them and that's exactly what I am doing.
Since you kicked off your acting career, have you been cast in a role yet that you considered stereotypical?
Well, I try as much as possible to pick my roles such that I don't end up playing the same role all the time.
In 'Lekki Wives', I played the role of a money-hungry young woman who acts without thinking about the consequences. In 2four7, I took on the role of a rich, powerful lawyer while I played the role of a brash kidnapper who's rough around the edges and speaks nothing but pidgin in Gbomo Gbomo Express. There are others like 'Couple of Days' in which I acted as a loud, rash woman who dominates her husband and the skits, 'Sunday and Lolade' with Yomi Black, where I played the role of an unrefined Yoruba woman with a thick Yoruba accent and the list goes on and on.
I believe that a diversity of roles speaks to your abilities and range as an actor, so I try not to pick roles that are too similar.
How do you handle the stress and mental fatigue that comes with your hugely demanding routine as an actress?
You are right about the fact that acting is a very demanding job and from time to time, one needs to take out time to relax. I am a couch potato, I watch movies a lot. So, I spend a lot of time watching TV and also going to the cinema. I love listening to music (and I know a lot of lyrics). I also enjoy the company of good friends and interesting people because I love intellectual conversations. And I do enjoy reading. There is so much to learn from reading.
[By Saturday Telegraph]