Nollywood
Ruth Kadiri Is Married! Actress Weds Eddie Watson Jr..Traditional Wedding Photos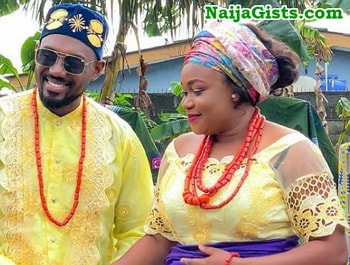 Ruth Kadiri & Eddie Watson Married! See Their Wedding Photos From Big Brother Movie Set
When Nollywood actress Ruth Kadiri released her pre-wedding photos few days ago, we thought she was joking.
Ruth Kadiri has now tied the knot the Nollywood way.
The actress married her colleague Eddie Watson Jr in an upcoming movie titled Big Brother.
See exclusive photos from the 100% Peperempe movie set..