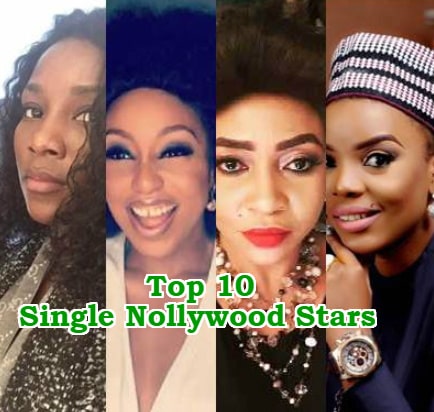 Top 10 Single Nollywood Stars: Nigerian Actors And Actresses Who Are Not Married
Marriages are blissful and usually generate a lot of buzz especially when celebrities decide to tie the knot. However, most celebrity marriages do not last long before they go their separate ways. Some have shown us though, that theirs can survive the test of time.
On the flip side, there are celebrities who have never been married talk more of being divorced. They have been single for as long as we have known them. Most of their fans are eagerly awaiting when they would hear wedding bells.
In no particular order, they are:
Rita Dominic
Born on July 12, 1975, Rita Uchenna Nkem Dominic Nwaturuocha better known as Rita Dominic is a Nollywood star to be reckoned with. She is from Mbaise, Imo state and studied Theatre Arts at the University of Port Harcourt. She is the youngest of four siblings and is from a royal family.
She always dreamt of being an actress while still a kid and was always appearing in school plays and kiddies shows. She however made her debut in Nollywood in 1998 with the movie "A Time to Kill".
She has since starred in over a hundred movies and has won several awards such as Outstanding Actress 2004, Best Actress, Leading Role, 2009, Best Actress Leading Role, 2012.
When it comes to her love life, she is very private about it. There has however been several unconfirmed rumours that the actress is a lesbian.  She was said to be the lesbian partner to Genevieve Nnaji. In 2014, she was entangled with a Benin Republic actress Ella Martins while in 2015, she was said to be dating the German-born actress, Michelle Dede. She denied them all.
Although she has been romantically involved with some stars such as Jim Iyke, she has remained single and has no child of her own.
Genevieve Nnaji
If you call her Nollywood's most eligible spinster, you are probably correct. Fans have waited in vain to hear when she would announce her wedding to no avail.
The Mbaise beauty was born on 3 May, 1979 in a family of eight. She is the fourth child and had her secondary and university education in Lagos state. At the tender age of eight, she starred in the popular now-rested series "Ripples". Her acting career kicked off properly in 1998 with the movie, " Most Wanted". She was the first actress to be awarded "Best Actress" by the Censors Board of Nigeria in 2003.
Aside from acting, she is a model and was the face of Lux, Nigeria and even launched a clothing line, St. Genevieve.
Genevieve has a chequered love life. Her highly publicized relationship with D'banj lasted only for about a year before they broke up. Other celebrities linked to her include Ramsey Nouah and former Chelsea player, Mikel Obi.
She is known for keeping all her private life (including her baby daddy and daughter) away from public glare. We can only keep our fingers crossed and hope that one day, the wedding bells would toll for her.
Nonso Diobi
He is one of Nigeria's most prolific actors. He was born on the 17th of July, 1976. His first movie, "Border Line" was released in 2001 while he was still a Theatre Arts student at the University of Nigeria, Nsukka. Since then, he has starred in several movies such as Palace Slave, Hatred etc.
It was reported that Nonso secretly wedded outside Nigeria, a rumour he denied as untrue. Although he has been linked with several women, none of the romance ever lasts long. According to him, his career is keeping him from having a serious relationship but he hopes to marry and settle down soon.
Frederick Leonard
Arguably one of the most handsome actors in Nollywood, he started his career in 2008 in the movie, "Indian Doctor". What shot him to fame however was the hit TV series " Disclosure ". Since then, he has been in high demand in the industry.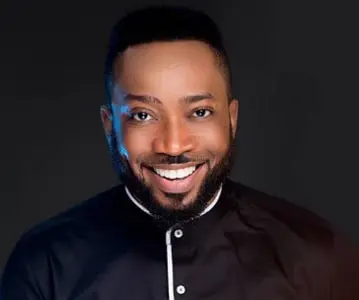 This actor has a very controversial lifestyle. He has been rumoured to be in several relationships with women including the actress, Perry Ovire which ended in early 2017. According to him, he would settle down when he finds someone understanding.
Osita Iheme
Popularly known as " Pawpaw", this diminutive actor is one of the most hilarious in the industry. He was born on the 20th February, 1982.
He was formerly in a relationship with the beautiful Ghanaian actress Nana Ama McBrown but it did not end in marriage.
When asked when he would get married, he said he does not want to marry now just because society wants him to or as his friend did rather he would when the right person comes along.
Franca Brown
She is one of the pioneers of the movie industry. Her role in the soap opera "Behind the Clouds" is where her talent came to limelight. Now in her mid 50s, she believes marriage is a beautiful union and can still get married if she falls in love.
Sylvester Madu
Highly famed for his gangster roles in movies, Sylvester Madu is one of the most brilliant the industry has to offer. Born on 11 January, 1978, he discovered his interest in acting at the age of five.
After his university education at the University of Maiduguri, Borno State, he immediately began pursuing his career in Nollywood. He has a carved a niche for himself in the movie industry.
The actor however does not talk about his romance or love life so very little is known about him. However, one thing is clear and that is that he is very single.
Rukky Sanda
Delectable actress, Rukky is one bold and daring lady as far as her dress sense is concerned. According to her, her mood determines what she wears. She was born on 23 August, 1984 into a polygamous home.
Aside from acting, she has diversified into other lucrative ventures such as business and philanthropy.
The controversial actress has been involved with some celebrities such as Akon, Ik Ogbonna, John Dumelo and a pilot named Jamil Abubakar. She said if she finds love outside her religion (Islam), she would go right ahead.
Bimbo Akintola
She graduated from the University of Ibadan with a degree in Theatre Arts. Her debut movie was "Owo Blow" in 1995. This beautiful actress is now 48 and doesn't appear perturbed about marriage. When asked if she can date her fellow stars, she says she sees them more as brothers than colleagues and therefore cannot.
She is of the opinion that anyone can decide to be single and still have children as long as they can take care of them.
Uti Nwachukwu
2010 winner of Big Brother Africa, Uti Nwachukwu is a stunner. He has a high fashion sense and is always one of the stars to look out for in red carpet events. Born on 3 August, 1982, he is an actor, model and TV host.
He has starred in several movies such as the Weekend Getaway, In the Cupboard, Broken Silence etc. He is the presenter of MNET's Africa Magic show "JARA".
He keeps his love life to himself and although he has been romantically involved with Beverly Naya and singer, Saeon. He remains one of Nollywood's most eligible bachelor.