Crime News
SS3 Student Secretly Dating 5 Male Teachers In Birnin Kebbi School Expelled After She Was Confirmed Pregnant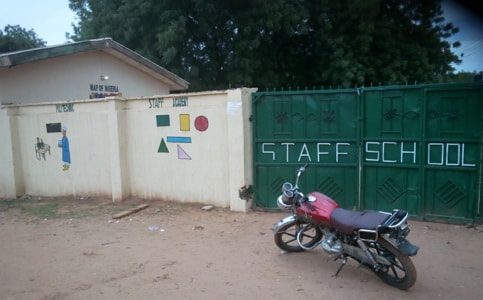 SS3 Student Secretly Dating 5 Male Teachers In Birnin Kebbi School Expelled After She Was Confirmed Pregnant
5 teachers of the Polytechnic Academic Staff Secondary School Birnin Kebbi, have been sacked for impregnating an SS3 student of the school.
NAN learnt that that the girl was also expelled from the school.
Sources confirmed that the decision to dismiss the five teachers followed the recommendation of a committee set up by the school to investigate the matter.
"The committee submitted report on Monday and recommended that all the five teachers should be dismissed from service immediately.
"The management have dismissed the teachers and the victim was also expelled from the school.
"When the committee interrogated each of the teachers, they confessed that they have been having sexual relationship with the victim separately, so, they were sacked immediately based on the committee's recommendations", the source added.
NAN gathered that the affected teachers had forwarded an appeal against their dismissal to the school's management board.
The Principal of the school, Malam Muhammed Mahuta was said to be in hospital for weeks before the incident, but his Vice, Malam Oumar Woulandakoye confirmed the development, adding that the affected teachers had filed an appeal against their dismissal.
" I will advised that you should wait till the final report of the School Board, because I just received their memo now that they are going to sit on the matter tomorrow," he said.