Illuminati
South African Rapper Costa Titch Death Raises Illuminati Sacrifice Theory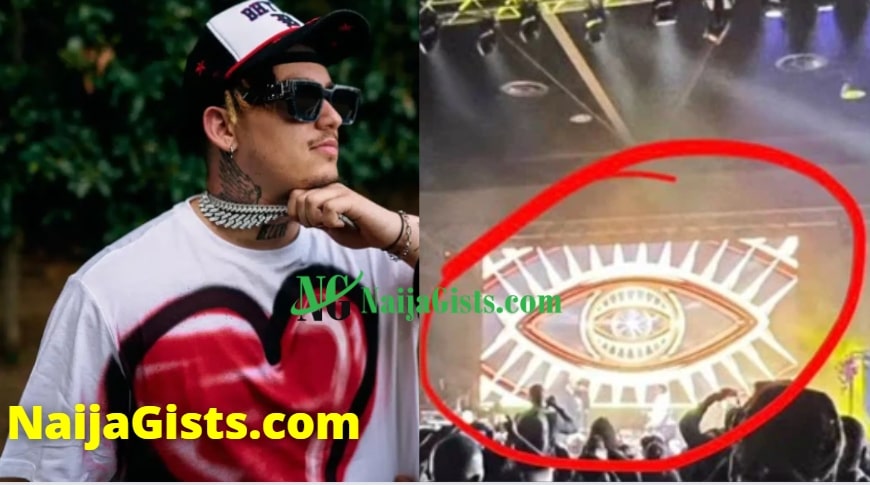 South African Rapper Costa Titch Death Raises Illuminati Sacrifice Theory… Rapper Signed To Akon's Konvict Kulture Record Label Days Before Death
Did Illuminati Killed Costa Titch?
The South African music industry has been left reeling from the tragic news of the passing of Costa Titch, a rising star in the local rap scene. The rapper, whose real name was Costa Tsobanoglou, died on Saturday after collapsing on stage during his performance at the Ultra Music Festival at the Nasrec Expo Centre. He was just 27 years old.
Costa Titch had always dreamed of performing at the Ultra Music Festival, which is the biggest EDM festival in the world. He had been thrilled to finally get his chance to take the stage at the festival, and had been looking forward to sharing his music with an international audience.
Just a week before his death, Costa had announced that he had signed a record deal with Akon's record label, Konvict Kulture. The deal was seen as a major step forward in his career, and he was excited to begin pushing his music to new audiences around the world.
Costa's death has sent shockwaves through the South African music community, which is still reeling from the recent death of rapper AKA. AKA, whose real name was Kiernan Forbes, passed away in April 2021 after suffering injuries in a tragic accident.
The loss of two rising stars in such a short period of time has left many in the music industry wondering what can be done to prevent similar tragedies in the future. Some have called for better safety measures to be put in place at music events, while others have stressed the importance of taking care of artists' mental and physical health.
Despite the tragedy of Costa's death, his music and legacy will live on. Fans have taken to social media to share their favorite memories of the rapper and to express their condolences to his family and loved ones. His music will continue to inspire and uplift listeners around the world, and his legacy will be remembered as a shining example of the power of music to bring people together and uplift the human spirit.
Shortly after his untimely death, the social media has exploded over Illuminati sacrifice conspiracy theory.
Many believed Costa Titch was a form of sacrifice by top shots in the music industry.