Daily Inspirational Thoughts
Success Lies In Moves: Don't Allow Fear Of Failure To Make You Quit.. A Better You Awaits Only If You Make A Move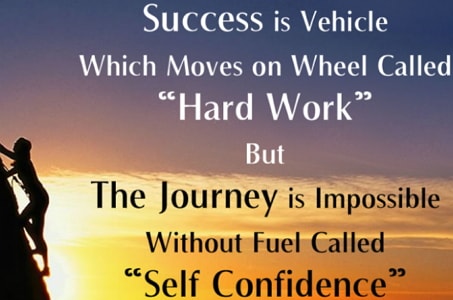 By Ali Xaenab
Change is one thing that stays constant, unfortunately, it doesn't just happen you need to make a move.
We all aspire for success irrespective of age, sex, race or colour. Our definition of success depends on the individual, many rate success in terms of material possession, others in terms of value. The feeling of success lies in accomplishing your goals and getting to where you want.
The path to success isn't a simple one, it comes with a lot of hurdles, thorns, and obstacles. Many people never get to overcome this challenges on their path. Victory lies on the other side of those challenges, only if you manage to cross will you feel it.
We are mostly faced with the fear of failing, this hinders us from making a move or changing our status quo. No one was born wretched, your choices shapes your life. Those on the good side of life aren't the smartest, or most intelligent. They are those who do the hardest job. Your present situation reflects how much you have sacrificed in life. Successful people are those who sacrifice the most.
Success won't come your way if you sit and expect something to happen, you need to set out and go search for it.
You shall find only if you seek. Make a move and get the desired change you wish for. What separates you from the genius you are meant to be lies in your move. At the other side of the fence lies the better 'you', the 'you' that will change the world and write your name in the book of history. Take a step, climb to the other side and you shall find what you seek.
Failure shouldn't make you quit, but teach you not to make that mistake again. With every failure comes success, show me a man who hasn't failed,, I will show you a thousand who fell and rise again. Do not look at the one who has never experience failure he probably hasn't taken any risk. instead, envy those that rise from their falls, those are the real heroes.
You can achieve all you want as long as you never stop trying, let your dreams be your light, keep the light shining through, let it guide you, never turn it off. You may stumble along the way, you may be rejected or criticized but never let others opinion get to you, never ever think you are not good enough,  what separates you from the expert is a constant practice.
We mostly give excuses like am not good enough, am poor, I don't have legs or am not educated. If Nick Vujicic can do it despite not having limbs I don't think you have any excuse. Great people like Bill Gates, Oprah Winfrey, and Jack ma did it even when all odds were against them.
Education is the best legacy you can give to a child, most people get stuck after their secondary education, getting into the university becomes impossible, along with the line giving up on their dreams. Education is a key to success but there are other keys that can still open that door, stop waiting for admission to fall on you before making your move. Search for other keys and you will be surprised how many are available. The country or the economy is not the problem, the truth is you are the problem.
If doing the same thing doesn't give you your desired results, maybe is high time you get up and do things differently, it May seem hard at first but with time you get to like yourself for taking such brave step.
Taking a step without making plans is a big risk. Before you leap get your strategies right. If you feel like is high time to make that move, here are guidelines for you.
Write down your goals on paper
Take a clean sheet of paper today and write down all your goals. Having goals isn't enough, write them down so you can go back and review them every day. Most people dream of doing many things without documenting them, ideas are like smoke, once they come to you, you must act on them before they leave.
Draw up strategies for accomplishing your goals
Make plans on how to achieve your goals, don't wait for tomorrow do it now.an easy way is making a list of things you must do to take you closer to your goal. Make a schedule and never miss any activity on your lists. Learn to be consistent.
Start where you find yourself
Most people have wonderful plans but are scared of taking a step. They tend to give excuses like I don't have this or need this. Start something with what you have, and where you are. Most youth finds themselves in this dilemma, it takes great courage to start something from scratch but guess what? you are not the first and certainly won't be the last, you may fail on your first, second or third attempt it isn't easy. Your failure shouldn't deter you, because each move you make brings a better you, doing it repeatedly gets you closer to perfection. You don't need anything you have it all just start anyhow.
Hard work is key to success, no one gets to the top being lazy. All successful people are hard workers they do the meanest jobs and reap the biggest benefit. You must learn to turn away from your TV set, social media, or any other form of distraction and do what will add value to your life. You aren't getting any younger, is time to sacrifice pleasure and reap the benefit. Slaying around social media adds nothing to your life, deep down there you know you are just wasting your time. You have potentials sitting there waiting to be explored make those sacrifices and unleash the genius in you.
Work hard every day, never stop until you get there, don't settle for less, follow your dreams and keep the flames of passion burning, slowly but surely you will get there. Don't let anyone bring you down, you can achieve it all, don't always wait for it to be given to you, go for it and grab it with both hands.