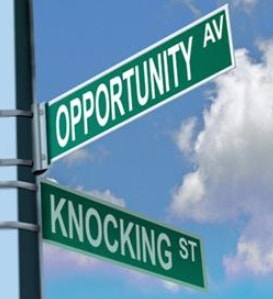 Reasons You Need To Look Beyond School & Create Self Employment  Opportunity, Future Assurance For Yourself
By A Xaenab
Education is a continuous process of learning, gaining skills and impacting knowledge both formally and informally.
Education comes in two form, formal and informal. Informal education is gotten from our homes, friends and other agent of socialization. Formal education is gotten from established institutions of learning like schools.in the 21st century, school is credited as the home of learning.
Our school system have evolved into training individuals in skills that will be of help to them in their lives and earn them a living through jobs. Every year, the statistics of graduates produced every year is overwhelming, that statistics should translate to an increase in the number of people making something meaningful out of their lives.
The reason most people go to school, is because they believe when they graduate, they will be more equipped with skills to earn substantial amount for themselves and in turn contribute their own quota to the society. On graduating, they are faced with the real truth about school, their struggles starts instead of ending.
The idea behind school has deviated, things are changing and so should our school system. Thousands of graduate are produced every year, with limited space available for them in the workforce. We are configured to believe that when we go to school, earn a degree, get a job heaven becomes ours. That probably worked in the 90's but not anymore. We have many graduates who graduated with first-class littered around the street still seeking for jobs.
In Nigeria today, jobs are becoming hot-cakes, they are reserved for those with connections in fact, "connection" is now everything. Most people find admission hard to come by despite their good grades in their jamb, waec and other exams, all because they have no connection to fall back on.
Many people have come to realize that school won't guarantee them success , that is why we have graduates abandoning their degrees and venturing into different sectors . Today, we have doctors becoming Entertainers, Lawyers venturing into business and so many more.
If after graduating, you are still not able to change your status quo,what then is the essence of going to school, what is the essence of having first class when you are not giving the opportunity to practise, our school system trains us to look for jobs, and when we can't find one we believe all hope is lost.
The real truth is out of a hundred graduates, 50% of them end up not getting a job while some of those that manage to land one have to settle for a meagre amount as salary.
School is good, but is high time we stop putting our eggs in one basket, the probability of you graduating with no job is higher than you getting. You need to have a plan B.
There are numerous opportunities waiting to be discovered, the problem is we are too blind to see. We like to complain instead of seeking for solutions.  Complains will get you nowhere.
No government in the world can completely eradicate the issue of unemployment, they can only try their best to suppress it to the barest minimum. Stop blaming the government and do something for yourself.
There are numerous ventures outside school, that doesn't mean you should abandon your education. These ventures are just a way of creating an assurance for yourself so at the end of the day you don't end up falling back to where you began. imagine coming out of school and already having an establishment which brings a substantial amount to your pocket every day, I bet you won't even worry much about getting a job, if the job comes ' fine' and if it doesn't 'no problem'.
There are steps you can take to create an assurance for yourself despite being in school and if you are still trying to get in i.e. seeking for admission, you are in a better place to reap from this.
Learn a vocation: even the government now preaches about youth empowerment, because they are aware of the number of graduates littered around the street doing nothing.
You can learn vocations like fashion designing, catering, interior designing and decoration and a whole lot more. practice every day and master your skills, you will be surprised how much this venture will fetch you. Most of this venture charge little to get in.
Entrepreneurship:  In our secondary school days, we were taught that an entrepreneur is someone who combines land, Labour, and capital in a business. That isn't far from the truth, but we were never told how to become entrepreneurs.
Self-employment is different from entrepreneurship. Most people get scared of venturing into entrepreneurship because they think is risky, you may lose your money in the process. Entrepreneurship presents you with many benefits like being your own boss, go to work any time you want, enforce needed changes to suit your business and nobody gets to question you unlike when you are an employee.
Becoming an entrepreneur requires practice and hard work. building a company from scratch may seem intimidating at times, if you are brave enough to take that step, enormous rewards awaits you. If you want to get started in the world of business and entrepreneurship, then 'Rich Dad Poor Dad' by Robert Kiyosaki is for you. I must warn entrepreneurship is not for the chicken-hearted . they are risk takers.
Build on your talent: talent is a gift from God, it is something that separates you from being ordinary. Most people fail to discover their talent, while others never get to polish it. if there is something you find yourself doing better than everyone without practice that is your " talent".
If you are exceptionally good at drawing, singing, writing, sport, etc. then you already have your work cut out for you. Talent isn't enough, you need to sharpen it every day. Read books that will help sharpen your skills, and learn to practice every day until you become an expert .the key is hard work, patience, and consistency.
Learn to invest in your talent, because if you do it will take you places you never expect.it is your key out of poverty, learn to use it, there are millions of people out there ready to pay for what you can offer. Your gift can change the world.