Columns
Top 10 Times Nigerians Felt Like 'Sacking' President Muhammadu Buhari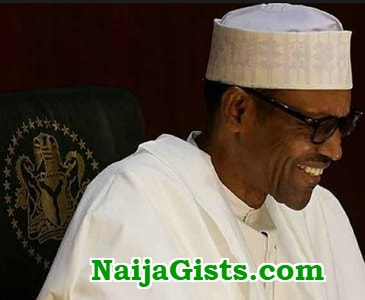 By Ada Naza
The current president of Nigeria, President Muhammadu Buhari might go down as one of the most controversial presidents of all times as his regime has been froth with angry outbursts from his subjects. While some insist that his actions represent the Nigerian people in a poor light especially as some of his comments are usually made on a global scale, some have argued that the president has just been misunderstood and constantly 'made to look bad' by the opposition party.
This is a list of the top ten times, things almost got to a head since the president's inauguration in 2015.
At the 2018 Commonwealth Heads of Government Meeting in the United Kingdom, the president made a statement which erupted in young people all over Nigeria, putting up disclaimers stating that they were not lazy youths with the hash tag, #LazyNigerianYouths. He stated  that "More than 60% of population is below 30, a lot of them haven't been to school and they are claiming that Nigeria is an oil producing country, therefore they should sit and do nothing and get housing, healthcare, education free". NaijaGists.com
On June 6, 2018, President Buhari proclaimed that effective from 2019, the Nigeria's Democracy day which was hitherto celebrated on May 29, be shifted to June 12 to honor Moshood Abiola who won the 1993 presidential election. Nigerians took to social media to speculate on the reason for this and if he had the power to override the Public Holiday Act. Most Nigerians proclaimed on their social media pages that if this was a ploy by the presidency to get their votes during the 2019 elections, then it was a failed plan.
In March, 2018, President Muhammadu Buhari reportedly received a leadership award which was supposedly given to him by The Martin Luther King Jr. Center for Nonviolent Social change, the center however claimed on their twitter handle following comments by Nigerians on the legitimacy of the award that they had not in any way been connected to the award given to the presidency and it was further revealed that the 'award' was a commemorative plaque presented to the president by Barbara King for his fight against corruption in what they termed, 'Africana Diaspora' and was not on behalf of the MLK center.    
Still in 2018, President Muhammadu Buhari reportedly launched the Nigerian Airforce unmanned aerial vehicle which had earlier been launched in December, 2013 by the former president, Goodluck Jonathan in an event that most Nigerians described as shameful and a mirror of his incompetence. This controversy was soon quelled by the spokesman for the Nigerian Air Force, Olatokunbo Adesanya who claimed that the former president had only launched a prototype and that Buhari had launched the first functional, indigenous operational drone.
In 2017, Buhari spent 103 days in London on medical treatment, during which he was rumored dead on so many occasion, despite assurances from government officials that the President was hale,  hearty and 'making jokes'. Most Nigerians claim that his absence was good for the country as his vice and acting president, Osibanjo was praised for being warm and accommodating in contrast to his Cold and aloof reign. Some Nigerians however were of the opinion that he should go back home and some marveled at the fact that he had to leave a country that churns out thousands of doctors every year, for medical treatment.
During the period of Buhari's stay in London, it was rumored that the Presidential Aircraft, NAF 001 which was parked in a London hanger was attracting a parking fee of £4ooo. This to the outbursts of Nigerians who were sure the money for this was coming from public finances. The packing fee outburst was however quelled by the Senior Special Assistant on Media and Publicity, Garba Shehu who claimed that the amount rumored was absurd and stated that it was a misnomer for the president of a country to be in a foreign land without plans for immediate return or possible evacuation.       
In an Interview with 'The Telegraph' in 2016, the president as an answer to the question of whether the threat of Boko Haram justified Nigerians claiming asylum in the UK said "We have an image problem abroad and we are on our way to salvage that. Some Nigerians claim is that life is too difficult back home, but they have also made it difficult for Europeans and Americans to accept them because of the number of Nigerians in prisons all over the world accused of drug trafficking or human trafficking. I don't think Nigerians have anybody to blame. They can remain at home where their services are required to rebuild their country." This statement rubbed Nigerians the wrong way as they interpreted it to mean that most people in Nigeria were criminals and they took to social media to air their grievances with the hash tag, #IamANigerianNotACriminal
On a state visit to Germany in 2016, in an interview that might have been downright comical if it was not so sad, President Muhammadu Buhari said "I don't know which party my wife belongs to, but she belongs to my kitchen and my living room and the other room" in response to the question of which party his wife, Aisha Buhari belongs to. This particular statement sparked a lot of fuses and the president was once again under attack, but this time, not just from Nigerians, People all over the world condemned his statement and marveled at the fact that he was the president of a country, taking his statement to mean that he clearly did not care or see the place of women in the society. In Nigeria, #TheOtherRoom became some sort of private joke as they took to social media to speculate on the meaning of this 'mystical other room'  
In 2016, Buhari once again made it obvious he thought of his people as less as he agreed to David Cameron's comment at the Commonwealth anti-corruption summit in London where he referred to Nigeria as a fantastically corrupt country. The president in reply to this, stated "What do I need an apology for? I need something tangible, the return of assets smuggled into Britain as safe haven"
When asked about the political interests of the Niger Deltans and his plans to tackle amnesty in 2015 at the United States Institute of Peace, Buhari said, "I hope you have a copy of the election results. The constituents, for example, gave me 97% cannot in all honesty be treated on some issues with constituencies that gave me 5%. I think these political reality but the Delta residents' interests will be protected." This was interpreted by Nigerians to mean that he was clearly for the 95% who gave him the votes and the rest could as well go to hell.