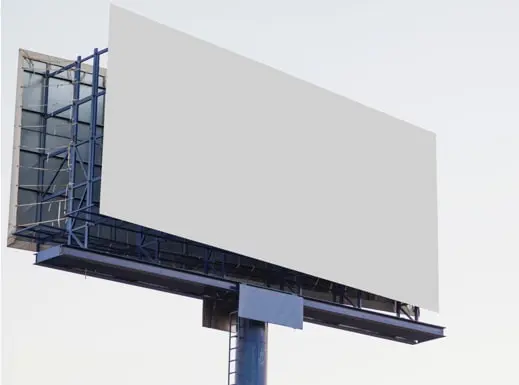 Top 5 Advertising Websites In Nigeria: Where To Advertise And Market Your Business In Nigeria
Advertising is simply telling people about what you are doing or selling. It is like the proverbial statement of Jesus in the bible that no one lights a candle and puts it under a bushel. So no matter how great your product and services may be if nobody knows, it will do them no good. In fact, the world is so competitive that you have no choice but to publicize your products. Unfortunately, the wrong publicity will not give you the desired result no matter how much you spend. Therefore it takes the right kind of advert to attract and retain the right kind of customer. Apart from that, creating awareness about your goods and services is a fraction of the whole exercise. Getting people convinced about the need to patronize you is where the real work begins.
This is why I will be sharing on advertising websites in Nigeria: where to market your business. This post will attend to the advertising company that is multipurpose and suitable for all your publicity needs no matter your type of business. Good enough, all of them are pocket-friendly. Some of the platforms are also free.
TOP 5 ONLINE ADVERTISEMENT OUTLETS IN NIGERIA
Since we are talking about advertising websites in Nigeria: where to advertise and market your business in Nigeria, you need to know a few of the top online media platforms in Nigeria.
These are some digital outfit that has made name for themselves in the online advertising business in Nigeria. If you are thinking of advertising your goods and services, the following brands are some of the best.
NaijaGists.com. If reaching all classes of people in Nigeria with your products and services, look no further. Because the outfit addresses every aspect of life, you will see all manner of people logging to the site to see and read something that resonates with them. So advertising your goods and services on this platform exposes your product to thousands of people. You are in for a real deal because they have established themselves as a brand that will showcase your products to the world at a minimal price.
Wild Fusion. Opening this page means you are gone through Google. That is why this online advertising company should interest you. It is an intercontinental brand having offices in a few other African nations apart from Nigeria. It was the first Google Adwords accredited advertising agency in Nigeria.
Bytesizeng. Since inception in 2009, they have carved a niche for themselves in the advertising industries in Nigeria and beyond. As a testimony, they clinch the coveted Digital agency award in 2015. Today, international brands like Heineken, Philips, and host of others are few of their satisfied clients.
Gavaar. This is also an award-winning advertising agency comprises of a highly experienced team. Apart from their primary role as an advertiser, they train others in the act of advertising and marketing.
AdHang. This is an indigenous company that has a global influence in advertising. If you are seeking to be found on the first page of Google, meet them and you will be glad you did.
HOW TO START AN ADVERTISING AGENCY IN NIGERIA
Decide the type of agency you want. Generally, advertising is divided into two major types. These are an online advertisement and offline advertisement. This is what is also called the print or electronic media. A print or offline advertisement includes newspaper and magazine, bus or car advert and billboard. The electronic advert includes the radio, television and the internet
Go for training if you are a newbie. It is easier to start an advertising agency if you have practice or work with a person of a firm before. But if you a fresher, you need to go for training.
 Do your visibility study. Any entrepreneur will do the ground groundwork to know the viability of the business he intends to do. The following questions are important: how profitable is the business is it seasonal, how competitive is the idea, and is it is capital intensive?
 Have the needed capital. Having done your homework, you need to raise the needed capital. Do you have enough money, will you borrow from a bank or partner with somebody?
Register your company. After the above, you need to register your company with the corporate affair commission and other statutory bodies.
Join the association. Every profession has a regulating body that guides its operation for professionalism and guides against sharp practices and to protect the interest of members.
Publicize your outfit. No one will know what you are doing if you don't advertise or publicize your work. You create awareness through friends, associates, complimentary cards and other means. It is the same strategy you will use to market other people and clients.
 Build a personal website. If your business is not on the internet, sorry, you are still not here. Your website is your online shop. This is where you have the liberty to showcase your products and advertise your clients.
HOW TO TARGET AUDIENCE FOR FACEBOOK IN NIGERIA
To get the best from your Facebook advert, you must do the following.
Set up your demographics. The first thing to consider in the Facebook advertisement is the type of people you are targeting. Are they young or old people? Are they single or married?
Identify the interest of your demographics. The reason a person will buy something from you is that your product interests him. You will not make a good sales if you are marketing an educational product to the senior citizens
Check your competitors. You must know who you are competing against if you want to succeed in the Facebook advertisement.
What is your target financial status? Your product must match the financial status of your would-be buyers. I can't imagine your advertising home mortgage to the college students
Education matters. Education and the level of the exposure of your demographic is important if your sales will fall through.
COST OF BILLBOARD ADVERTISEMENT IN  NIGERIA
There are different types of the billboards so also their prices. Primarily we have digital and non-digital billboards. In plain language we have and electronic and non-electronic billboards.
Some variables determine the cost of the billboards whether electronic or non-electronics. These are the size, the locality, the type.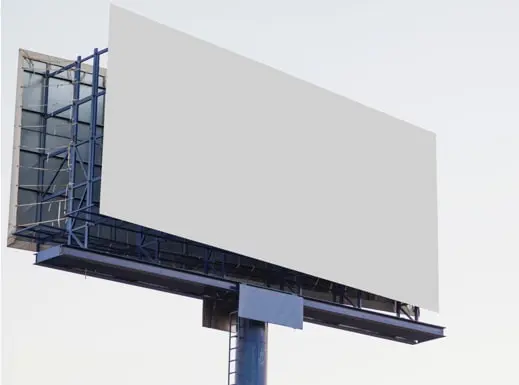 Apart from that, the advertising agency will also put other things into consideration before arriving at the cost of any billboard.
Part of that is the cost of renting the space, the cost of printing or the electronic and computer gadgets installation. Also the due paid to advertising and regulatory body, the advertising practitioners' council of Nigeria (APCON).
This is apart from the money you will pay to the government. The government regulatory body in Lagos state is LASAA. It cost more to advertise in Lagos state than most of the states in the federation.
What you pay for billboard advisement also depend on the number of impressions and the location
Maryland mall billboard cost around 500 nairas per impression
Ikeja LTV 8 costs 200 Naira per impression about 30 thousand per month.
A 16 sheet flex billboard costs between 30,000 to 60,000 monthly.
A 48 sheet board ranges between 80,00 to 120,00 per month
A super 48 sheet board 200, 000 per month.
Unipole(2 sides) 1.2 million
TYPES OF ADVERTISEMENTS 
Every form of adverts has its place and purpose. Also, not all form of advert is good for all products. Knowing the advertising website in Nigeria and where to market your business in Nigeria is good as well as knowing the types of advertisements we have.
The followings are a few of the types of advertisements we have.
Newspaper and magazine advertisement. These are adverts that feature in daily newspapers or periodicals also known as the magazine. It could be weekly, fortnightly or monthly. Adverts are categorized based on the contents of the magazine. The prices also vary depending on the placement and size of the advert. Front or back cover full separation will cost more than the inner part of the magazine or the newspaper
Handbill. Brochures and handbills are used for products, events, and special programs. The religious bodies and schools use these a lot. It can be easily distributed through friends, young people or at the point of sale of some other or similar products. It could be distributed in motor parks, train stations, cinemas or along the street.
Radio and television advert. This is an electronic advertisement that includes jingles, playlets, and feature important personalities. It is a combination of audio and video graphics.
Theatre Advert. This type of advert will reach everyone at the venue of the movies. The advert is played before the commencement of the show and intermittently during and interludes. The advantage of this is the audience has no control over the advert because they can't change the channel.
Product placement. This is a subtle way of advertising a product. Most times companies use this in movies and television shows. The main character or host will prominently or lavishly use the product to create awareness about the benefit of using such a product.
Short message service. Today, companies and corporate bodies send SMS messages advertising their products and services. Sometimes you receive unsolicited advert on your phone. Most times you would have opened the message only to discover it doesn't add value to you. But, at least the sender as created awareness about his products and services.
Outdoor advert. All around our city you see billboard and banner placement. You have it displaced by the roadside, parks, roundabouts, bridges and on high rising buildings. The targets are road users.
E-mail advert. This is used mainly by online companies that have websites. They encourage visitors to their blog or website to subscribe to their email list so they can have access to timely information and their latest products or news.
Sometimes they offer a small gift to anyone who joined their mailing list.
ADVERTISING REGULATORY BODIES IN NIGERIA
Before going into any business including advertising, you should know the regulatory body guiding their operations. These are some of the regulatory and statutory bodies guiding the advertising business in Nigeria.
STATUTORY BODIES
Corporate affair commission. This is the general statutory bodies that register any business in Nigeria.
LASAA. If you intend to operate your advertising company in Lagos state, this is the government bodies that register and control advertisements in the state.
PROFESSIONAL BODIES
The followings are the advertising professional bodies in Nigeria.
Advertising practitioner's Council of Nigeria.
Association of advertising agencies of Nigeria
Outdoor advertising association of Nigeria.
Now you know the advertising websites in Nigeria and where to market your business in Nigeria. I think with the above information, you are good you good to go.
If you have any question, do well to drop it in the comment box below.