Columns
Treachery Begets Treachery: How Saraki's History Of Deviousness Ended His Political Romance With APC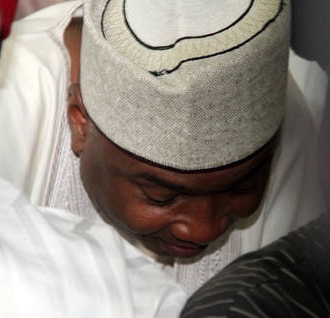 Treachery Begets Treachery: How Saraki's History Of Deviousness Ended His Political Romance With APC
By Fredrick Nwabufo
Senate President Bukola Saraki was never a member of the All Progressives Congress (APC). His membership was in name, but not in character. Though he played a pivotal role in bringing the APC to power, his contributions were never fancied.
After the APC breasted victory in the 2015 election, the two organic political parties in the union – the ACN and CPC – took a discriminatory bent to the disgruntled immigrants from the PDP. A caste quickly developed in the party. While the ACN (bride) and CPC (groom) became aborigines, Saraki and his group became outcasts and expendable baggage.
Not long after the victory lap, Saraki faced existential threats. His ambition could not contain the APC, so the party tried to contain him. It ruled him out of the position of senate president. But he conned the party, and realigned with his siblings in the PDP to rise to the office of senate president. Mere anarchy was then let loose.
The dust has not settled since this "tactical manoeuvring". Also, the APC aborigines never trusted Saraki, perhaps, because of his history of deviousness or intractable ambition. So, he was never considered a member of the party in spirit; only in name.
But I must say, Nigeria's political reality is fraught with treachery. Treachery is the name of the game. And treachery begets treachery. So, Saraki got served.
To put it graphically, Saraki is like that side chick or "small girl with a big God", who enjoyed the extravagance of her sugar daddy that never considered her marriageable. So, when the pleasure ended, she had to hit the highway.
Aminu Tambuwal, governor of Sokoto State has only yesterday announced his exit from the APC. So, this is not just about Saraki. The APC carried many side chicks to bed in 2015.
But I think the defections are healthy for our democracy.
About the author: Fredrick Nwabufo writes from fredricknwabufo@yahoo.com.