Nigerian Actor Victor Olaotan Still Bedridden 2 Years After He Escaped Death In Ghastly Accident, Opens GoFundMe Page For Donation
Highly principled Nollywood actor Victor Olaotan who has never begged for any kind of donation in his life is left with no option than to seek help from Nigerians as he is facing double amputation.
The actor who got involved in a ghastly crash in Lagos back in 2016 is still unable to use his legs as he is confined to his bed.
His colleagues opened a Gofundme page for him yesterday, requesting for donation to help the actor seek better medical treatment abroad.
Here is the details of the Gofundme page opened on behalf of the actor by Georgia-based Emmanuel Ajibade.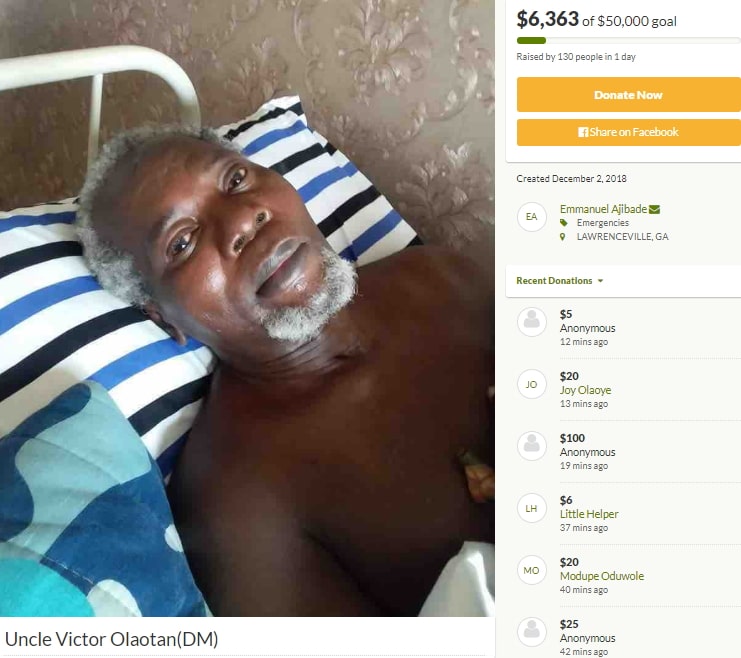 Over 6000 has been raised from the $50,000 he needed for treatment.
For those interested in donating to his bank account in Nigeria, please donate to his wife, Julia Olaotan Stanbic bank account  0001101396.
Thanks for your help.