Crime News
WAEC Official Slaps Muslim Student Who Refused To Remove Hijab During Exam Registration, Group Threatens Lawsuit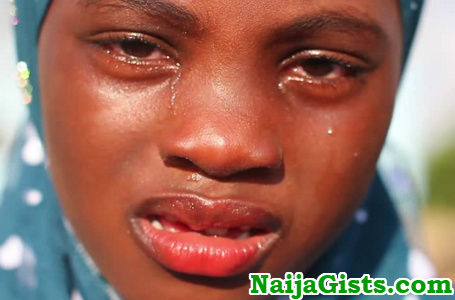 WAEC Official Slaps Muslim Girl, Student Who Refused To Remove Hijab During WAEC Exam Registration, Muslim Group Threatens Lawsuit
A Muslim Student body is threatening to sue an official of West African Examination Council, WAEC who allegedly slapped a student who refused to remove her hijab during exam registration.
The Muslim Students Society of Nigeria Female President Basheerah Majekodunmi told reporters today during World Hijab Day celebration.
Majekodunmi  lamented the incessant harassment and molestation of the pupils in hijab.
Her words:
"In the hands of government officials, especially teachers in public schools, our members are regular victims of physical and verbal assaults. The recent one being the slapping of a pupil at Ikosi High School by an official of West African Examination Council (WAEC) for resisting to pull off her hijab during registration of WAEC. WAEC authority has said that hijab did not affect registration of pupils. Why would an official of WAEC do such thing? He was sent to register pupils and not to assault them. He will surely meet us in court.

"Other hijab assault cases abound from Agbede Community Grammar School to Yewa Grammar School in Ikorodu and Iba Estate Senior High School in Ojo. We met with authorities of these schools and they apologised."
Hajia Majekodunmi expressed sadness that despite the circular issued by the Lagos State Government and the judgement of the Appeal Court favouring the use of hijab, female Muslim pupils are still facing tough times in and outside the school premises.
"When the Lagos State Government issued the circular, we thought relief had come, but it is utterly unfortunate that some school authorities and some deviant teachers are working against the circular.

"Instead of obeying the circular, some school principals, vice principals and teachers feign ignorance of the approval of hijab in Lagos State, and desperately began to deal with our members. We have constantly reported some of these cases to the government but little result is seen and some have been taken up legally. We call on the government to caution its officials," she said.
Majekodunmi urged WAEC authority to caution its members to stop violating Nigeria constitution and existing judgement that affirm the right to use hijab by female Muslim pupils.
"We are a peaceful community and we have respect for democratic values and the rule of law, but we will not allow our fundamental human rights to be tampered with.

It's utterly sad that we are experiencing too much of assaults and abuses on the Muslim female folks, because they are wearing hijab. This discrimination is too much, and it has to stop! The government has to criminalise assaults against people wearing hijab," she said.