Entertainment News
Watch Prince Harry & Meghan Markle Royal Wedding Documentary In Nigeria On DSTV Channel 165 Today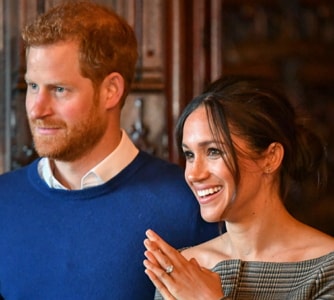 EbonyLife TV Obtain License To Broadcast Prince Harry And Meghan Markle Wedding Documentary In Nigeria
Watch Prince Harry And Meghan Markle Royal Wedding Documentary In Nigeria On DSTV Channel 165 Today
Nollywood movie producer Mosunmola Abudu has made it known that the channel has been granted the license to broadcast the fairy tale love story of Prince Harry and Meghan Markle on her channel.
The documentary will premiere on May 19, 2018 at 5pm CAT/4pm WAT.
The producer shared the news on her Instagram page.
"We are very excited to be the only Nigerian broadcaster to bring you this special Harry and Meghan; we are a few days away from walking down the aisle," she wrote.

"Who else is excited about this? Join me as we take a look inside the modern-day fairy tale love story of Prince Harry and Meghan Markle, brought to Africa and exclusive to EbonyLifeTV."