Crime News
What Killed Mohbad: Fast Rising Nigerian Singer Dies After Juju Attack In Ikorodu Lagos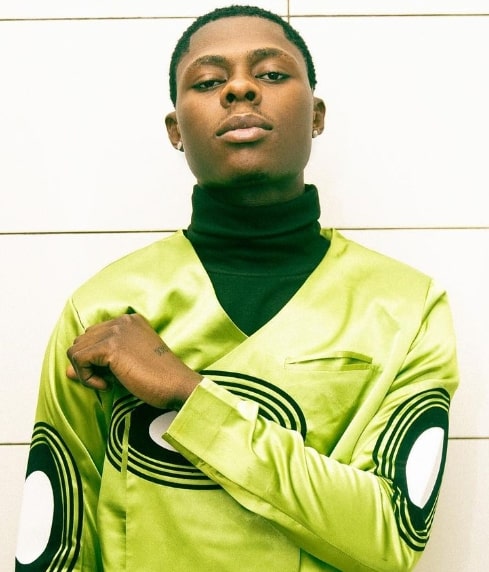 What Killed Mohbad: Fast Rising Nigerian Singer Dies After Juju Attack In Ikorodu Lagos
In an atmosphere steeped with disbelief and sorrow, Nigeria's entertainment landscape was rocked by the news of the tragic passing of one of its most promising talents, Ilerioluwa Oladimeji Aloba, popularly recognized by his stage name, Mohbad. The demise of the indigenous rapper and songwriter came as a startling revelation to his fans, industry colleagues, and the general public. This unexpected turn of events has thrown social media into a frenzy, with netizens reeling in shock and disbelief at the untimely exit of the gifted artist.
As curiosity and questions regarding the cause of Mohbad's death spiraled on social media, different accounts have come to light, offering insights into the circumstances that led to this unfortunate loss. According to a detailed report by Pulse Nigeria, Mohbad's cause of death has been identified as complications arising from an ear infection. Reliable sources close to the artist revealed that he had visited a healthcare facility in the early hours of Tuesday, September 12, 2023, for treatment of the aforementioned infection. After undergoing a series of tests, he was administered an injection to alleviate his condition. Shockingly, Mohbad lost consciousness shortly thereafter and, to the utter devastation of everyone, never regained it.
On the flip side, in a turn that could easily be described as adding fuel to an already raging fire, a screenshot from a WhatsApp conversation shared by popular Instagram blog Wahala Network purports an entirely different story. According to the widely circulated screenshot, it is alleged that the rapper fell victim to an act of voodoo, locally known as 'juju,' during a recent performance in Ikorodu, Lagos State. This alternative narrative has ignited debates and instigated more questions than answers, as fans and industry experts alike grapple with the obscurity surrounding Mohbad's sudden demise.
Mohbad Corpse After He Was Attacked With Juju In Ikorodu Lagos
The artist, who was previously associated with Marlian Records owned by fellow musician Naira Marley, had built a substantial following with his unique style and indelible lyrics. He severed ties with the label in 2022 and was navigating the path to independent success when tragedy struck. The bereaved family and his management are yet to release an official statement regarding his untimely death, leaving many in suspense as they await a comprehensive account of the events that unfolded on that fateful Tuesday.
Mohbad Last Video Alive As He Performs In Ikorodu Lagos
Across various platforms, tributes have been pouring in for Mohbad, from both well-known industry figures and the multitude of fans who admired his music. Notably, Olamide, another colossal figure in the Nigerian hip-hop scene, took to his social media page to share a heartfelt one-word tribute, "Damn! Mohbad," capturing the shared sentiments of shock and sorrow.
As the nation mourns the loss of this burgeoning talent, the burning question that remains is: What exactly led to Mohbad's sudden passing? Is it a case of medical malpractice or an inexplicable encounter with mystical forces? The answers to these questions would not only provide closure to his grieving family and fans but may also serve as a cautionary tale for other aspiring talents navigating the maze that is Nigeria's entertainment industry. Until then, the enigma surrounding Mohbad's untimely exit continues to baffle, saddening hearts and leaving a void that will be hard to fill.
Rest in peace, Mohbad, your art and your spirit will live on in the memories of those who loved and admired you.